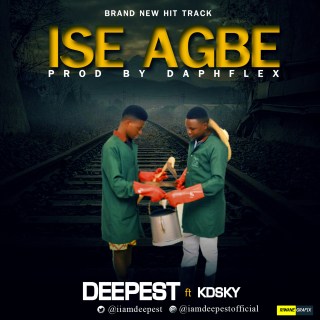 This is a song on Agriculture titled "Ise Agbe" (Farming) from a fast rising sensational new act Solomon Adesina Oluwafemi popularly known as "Deepest" featuring the wonderful act "Kdsky".

Agriculture for an honorable and high minded man, is the best of all occupations or arts by which men procure the means of living, though recently many people have deserted from farming even the governments don't believe in it again but "Farming Remain One Of The Lucrative Occupation Of All Time; Either Local Or Mechanised.

Kindly Listen & Download "Ise Agbe (Farming)" By "Deepest" Featuring "Kdsky".