Going out daily and returning home safely is surely a miracle every individual should always be thankful for.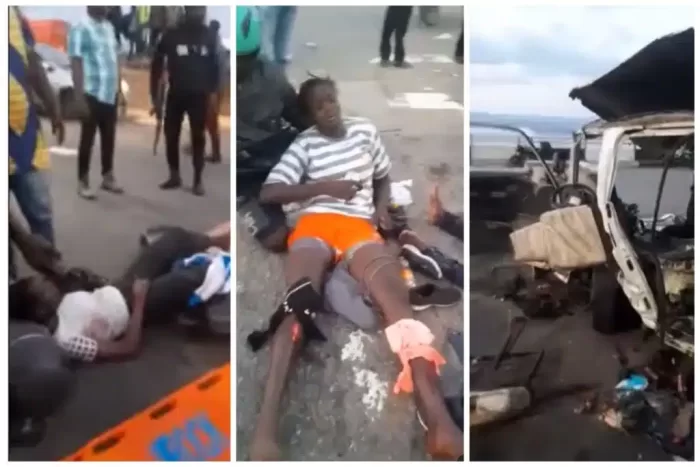 You see, people wake up daily and storm the streets, going about their usual business without knowing the dangers that await them.
One place to be excessively careful is on the highway. But some times the other vehicle behind or in front of you could inattentive and cast danger on the highway for all to taste.
The situation occurred in Lagos State on Friday and people now refer to the day as a black Friday.
Sadly, some persons going to their various business place were involved in a fatal accident.
It occurred at the Third Mainland Bridge, within Adekunle inward Adeniji, in Lagos State.
That are fears that many lives were claimed in that accident.
Also, a significant number of persons sustained different levels of injuries.
Meanwhile, the full details about the cause of the accident and the exact number of victims involved are yet to be announced.
You May Like: Eleven APC Governors Visit Ex-National Chair, Adamu Abdullahi
The Lagos State Ambulance Service (LASAMBUS) and other agencies are currently attending to victims at the accident scene.
You see, accidents are becoming a regular on Nigerian roads.
One of such terrible accidents also occurred on the Lagos-Ibadan Express Way. See the video below.