In life, making a loud noise about something you want to do often draws attention to you, but it also comes with its downside.
This we have seen in the clinching of the Guinness World Record on cooking by Hilda Baci.
Now, that noise has triggered a wave of trials and cook-a-thons, even to the eastern part of Africa.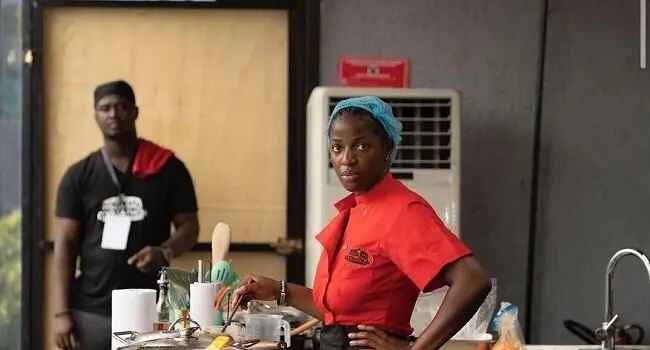 A Kenyan chef, Maliha Mohammed has unofficially surpassed the record of the longest cooking marathon by an individual.
Hilda Bassey, also known as Hilda Baci, of Nigeria holds that record.
The Kenyan chef started her cooking marathon on August 11, cooking for 95 hours.
Despite her achievement, her new record is awaiting confirmation from Guinness World Records.
Chef Hilda
Celebrity chef Hilda Baci was announced as the official record holder, surpassing Indian Chef Lata Tondon.
Hilda Baci cooked for 93 hours and 11 minutes, having aimed for 100 hours but had some time deducted due to a mistake during her rest breaks.
Mohammed achieved the feat a few months after declaring her intention to pursue it.
The mother of two, who had previously broken the Guinness World Record (GWR) in 2019, posted pictures online to mark her new accomplishment.
Hilda Baci set the new world record in June with a time of 93 hours and 11 minutes.
You May Like: VIDEO: UNICAL Law Students Protest Sexual Harassment
On June 13, the GWR officially announced her as the new record holder, applauding her supporters for standing by her.