Gareth Bale reiterated that he never had any problem with any Real Madrid player, including Cristiano Ronaldo, during his time in the Spanish capital.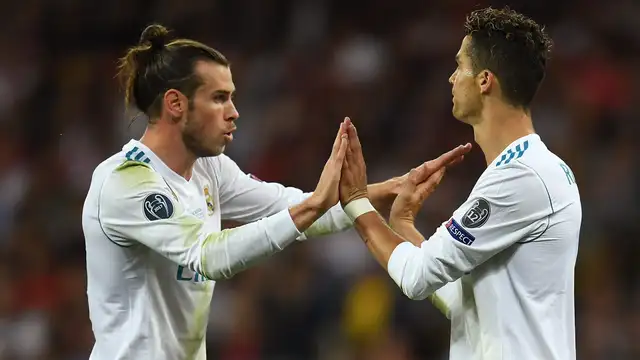 The former Welsh international quashed speculation of him sharing a strained relationship with Ronaldo, as he stated he absolutely loved his time in Madrid and never even had an argument with any of his team mates.
Speaking to The Times, Bale said: "The players were all good.
"I know people speak all this, that and the other [his relationship with Ronaldo] but I never had one single problem with anybody.
"I don't think I ever had an argument with anyone. Even through the hard times, it was good in the changing room.
"I honestly really enjoyed my time there apart from the few moments where it was difficult on the pitch.
"Though I have no regrets. I made the right decision."
Read more: Kylian Mbappe Visits Cameroon On Three Days Tour
Bale recently discussed Ronaldo's anger troubles on Martin Borgmeier's YouTube channel.
He said the Portuguese used to become angry and throw his boots inside the locker room if he didn't get his name on the scoresheet, even though Los Blancos had won 5-0.
DIFFERENCE BETWEEN PURE WATER AND SACHET WATER: IT'S FUNNY HOW PEOPLE THINK