A former Speaker of the Edo State House of Assembly, Francis Okiye, has described rumours that he belongs to a cult group as the handiwork of political opponents.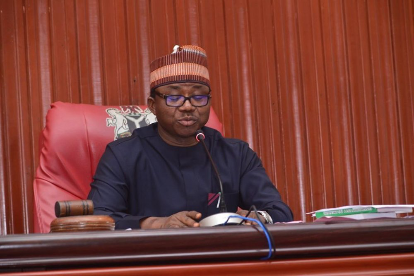 The Peoples Democratic Party (PDP) chieftain faulted a viral video where he was alleged to be sponsoring killings of people in Edo State because he belongs to a cult group.
In a statement issued on Friday, Okiye warned those responsible for spreading the false allegation to desist from a smear campaign meant to tarnish his image ahead of the Edo 2024 governorship election.
Lies From The Pit Of Hell
The former Speaker said the false reports were not only embarrassing but also a lie from the pit of hell.
"To say such a claim is embarrassing and lies from the pit of hell will be an understatement.
The trending report is false, vicious, and a malicious statement targeted at damaging my personality and my 2024 governorship ambition.
"I have occupied public office since 2003 as a member of the Edo State House of Assembly, becoming a one-time majority Leader, later Deputy Chief of Staff, the Governor's Liaison to the Edo State House of Assembly, and then the Speaker.
Throughout these periods, I was never a member of any cult group."
You May Like: Recuperating Akeredolu Shares A Fresh Photo On His 67th Birthday
Okiye further warned those behind the defamatory publication to immediately retract it within seven days or face the consequences of the law.