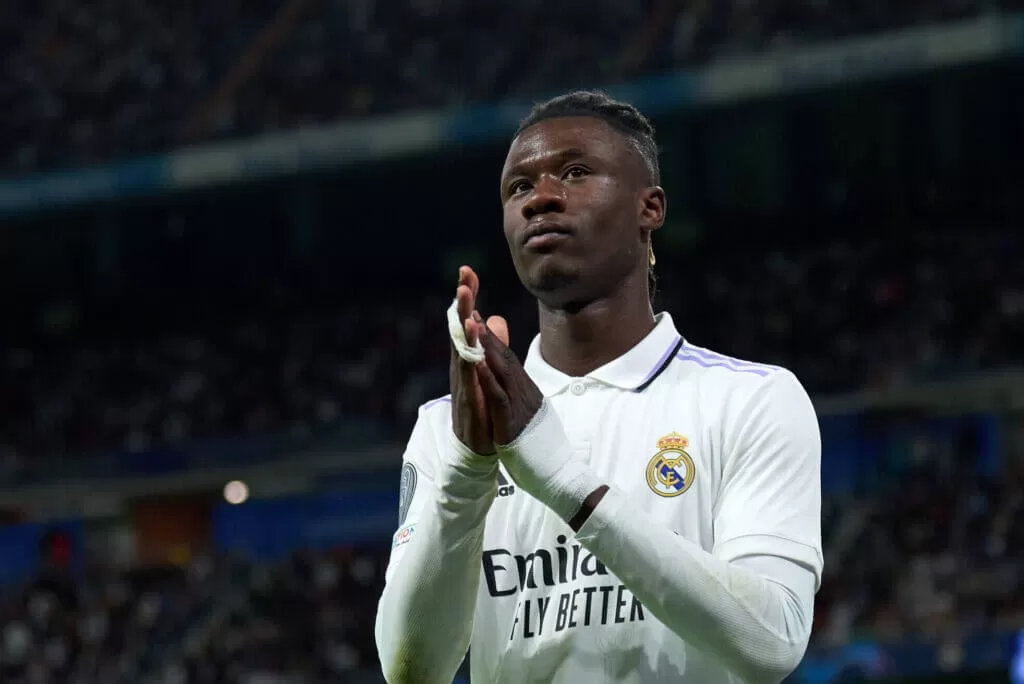 Young central midfielder Eduardo Camavinga has signed a new contract with Los Blancos that will see him stay at the club at least until 2028, according to a report from MARCA.
His release clause will rise from €700 million (old deal) to €1 billion.
Signed from Rennes in 2021, Camavinga had a great impact off the bench in his debut season, especially during his cameos during Madrid's 14th Champions League win.
Camavinga became one of Carlo Ancelotti's most dependable players during the 2022–23 season as he put up noteworthy performances in both midfield and from the left back position.
Madrid wants to reward the Frenchman with a longer contract on better terms for his great attitude and undeniable promise at only 20 years old.
The La Liga giants Los Blancos have always had a philosophy of putting more attention on their young players.
Read more: Erik ten Hag Planning Brutal Training Regime For Man Utd
They also ensure Camavinga's future shows that they have no plans to part with one of their most valuable assets.
The report from MARCA further adds that the renewals for Eder Militao (24), Vinicius Jr. (22), and Rodrygo (22) will reportedly be announced this summer.
DIFFERENCE BETWEEN PURE WATER AND SACHET WATER: IT'S FUNNY HOW PEOPLE THINK