Christopher Nkunku has already offered Chelsea an injury scare, with the French forward picking up a knee problem against Borussia Dortmund.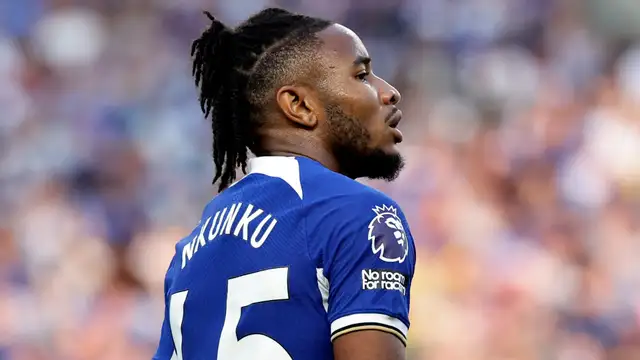 The 25-year-old played just 22 minutes in a friendly match at Soldier Field in Chicago after being acquired by the Blues this summer for £53 million ($67 million) from RB Leipzig.
When Mats Hummels challenged Nkunku, Nkunku fell, and although he was able to continue for another 10 minutes, Mykhailo Mudryk eventually had to take his place.
Chelsea boss Mauricio Pochettino told the club's official website when asked for an update on Nkunku: "The doctors are checking him, and I hope it is not a big issue.
"He fell in the action which was maybe a penalty, and he feels something in his knee, but we hope it is nothing big.
"We hope he can be back quickly with the team. We need a few days to assess him".
Read more: Todd Boehly Piecing Together Stunning Deal For Kylian Mbappe
However, Pochettino refused to blame a shocking playing surface in Chicago for Nkunku's injury, with the Argentine adding: "We took some risks because the pitch is not perfect because the facilities are used for a different sport.
"We won't blame the pitch for the injury though. For me, it was bad luck".
DIFFERENCE BETWEEN PURE WATER AND SACHET WATER: IT'S FUNNY HOW PEOPLE THINK