Nigerian singer Asake has made a big achievement! He sold all the tickets for his concert at the famous O2 Arena in London.
This makes him the newest African artist to do this amazing thing.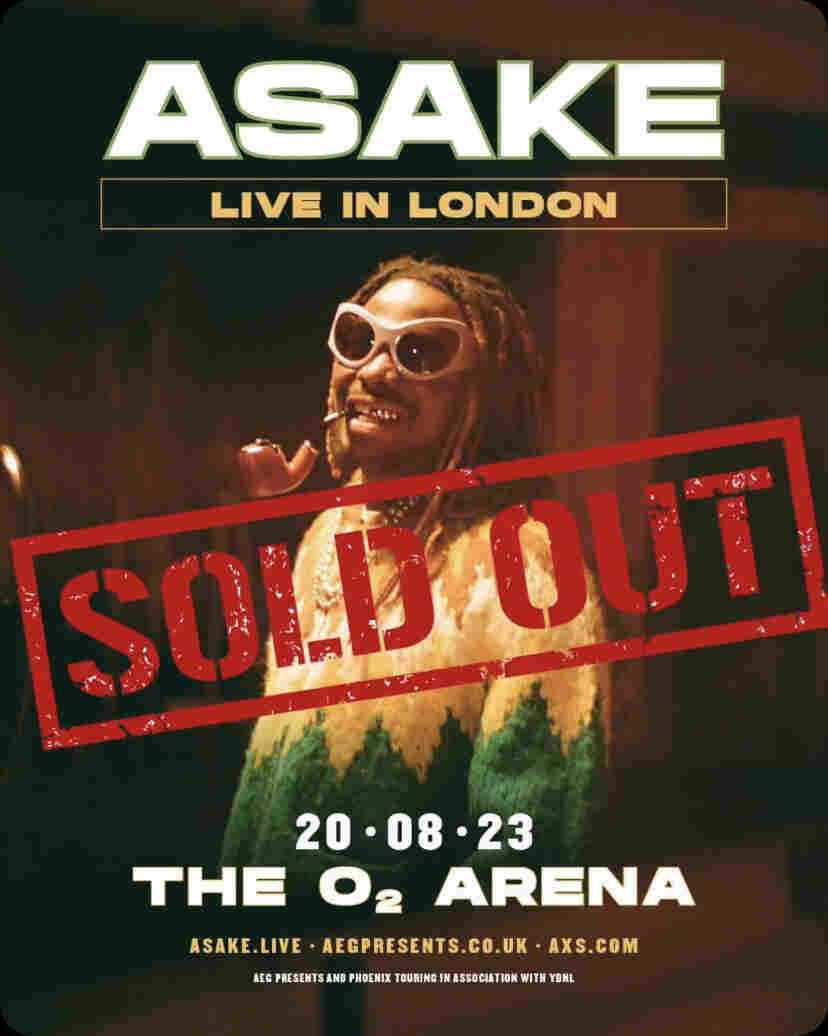 The concert will happen on August 20, 2023. It's a special moment for Asake because it's his first time performing at the O2 Arena.
This arena is one of the biggest and most important indoor places in the world.
Tickets for the concert went on sale on May 12, 2023, and now all the tickets are sold out.
This happened because more and more people in the UK and all over the world are really liking Asake's music.
This news comes after something sad happened at his December show at the O2 Academy Brixton.
There was a big crowd, and it led to two fans losing their lives and another person getting really hurt.
This new concert at the O2 Arena will be his first in the city since that sad event.
Asake's concert is going to be in a place that can hold 20,000 people and all of those seats are now in the hands of people as tickets.
It's going to be one of the most important shows he's ever done in London.
He also took to his Instagram page to appreciate his fans.
View this post on Instagram
Here's another great read for you: See Asake's Performance At Jimmy Fallon Show