Victor Osimhen has sent a big hint that he would like to continue at Napoli amid interest from European giants.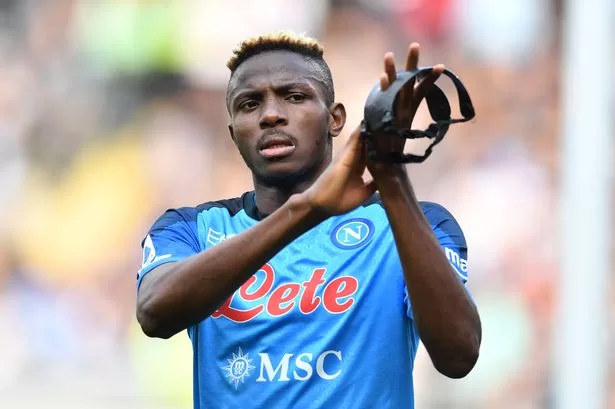 Osimhen is one of the most sought-after players in the upcoming transfer window following an outstanding season in Italy in which the striker scored 31 goals in 39 appearances and was a key factor in Napoli's Scudetto victory.
The Nigerian striker is apparently being pursued by teams like Manchester United, Chelsea, and Bayern Munich, but the player has hinted that he might stay at Napoli.
Speaking to Soccernet, the Nigerian said: "I'm so proud that I am actually a Scudetto winner, for me, it's a huge one.
"Whatsoever honour that comes after this, I will welcome it.
"And I am really working hard to make sure, and now I am addicted to trophies because now the Scudetto is my first trophy as a pro.
"Now I'm addicted, and I can't wait for the new season to come. There's no better place to be than this place.
"I am so happy I made the right choice by coming here. And achieving this kind of greatness with the Neapolitans is something that I will wake up and always smile about.
"My children's children will come into this world and realise that their father has done something amazing."
Read more: Mason Greenwood Undergoes Image Change
Napoli owner Aurelio De Laurentiis revealed last month that the club are preparing to offer their star forward a two-year contract extension on new terms.
They have also reportedly placed a £130 million price tag on the player.
DIFFERENCE BETWEEN PURE WATER AND SACHET WATER: IT'S FUNNY HOW PEOPLE THINK