All good things must come to an end is a proverb that means nothing lasts forever, all things and situations are temporary, or happiness is fleeting.
Former Arsenal winger Theo Walcott has announced his retirement from football at the age of 34 after his contract with Southampton expired.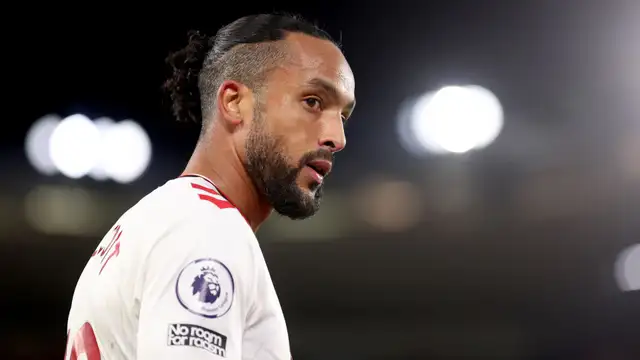 Walcott has made the decision to call it quits after his contract with Southampton expired at the end of last season.
The 34-year-old brings down the curtain on a glittering career at the highest level that saw him make a total of 563 career appearances at club level, scoring 129 goals.
He won the FA Cup twice during his time with Arsenal, while he earned 47 caps for England, scoring eight times at international level.
In an emotional Instagram post, Walcott wrote: "The first moment I put my football boots on aged 10, was the start of a special journey for me.
"From playing in the park with friends, to performing in some of the biggest stadiums, in front of huge crowds across the world.
"The support shown to me throughout this time, has been incredible in every way imaginable and I am truly grateful.
"I've shared the football pitch with so many incredible players and we have created so many unforgettable memories.
"I would like to say a big thank you to all the managers and coaches I've worked with, especially Harry [Redknapp] for giving me the start and Arsene [Wenger] for showing belief and support to me when I joined the club at only 16 years old."
Theo Walcott Career Highlights
Reflecting on his career at the highest level of English football, Walcott added:
"Over 18 fantastic years in the Premier League there are so many moments I will cherish:
"The early days at Southampton football club, my transfer to Arsenal where I spent 12 enjoyable years and scored over 100 goals.
"Winning the FA Cup and scoring in the final which is every kids dream.
"To have had the opportunity to represent England 47 times, going to the World Cup in 2006, aged just 17 and still to hold the record for the youngest ever debut by a senior England player and youngest hattrick goalscorer at 19 – I will never forget that feeling.
"Goodison Park is such a special place to play and Everton will always be in my heart.
"I loved my time there and will never forget the way the fans welcomed me and my family.
"Then finally back to Southampton to complete the circle.
"It's a great club with an exciting young team that I know will get better and better.
Read more: Why Man City Will Not Have Boozy Celebrations After Athens Win
"I'm lucky enough to have had offers to continue playing, but it feels right to finish where I started and hang up my football boots.
"Thank you to everyone who has been with me along the way ❤️"
Digital World: Nigerians Performance On Digital Platform