A report alleging that the phone of Labour Party presidential candidate, Peter Obi was stolen in court has caused a stir on social media.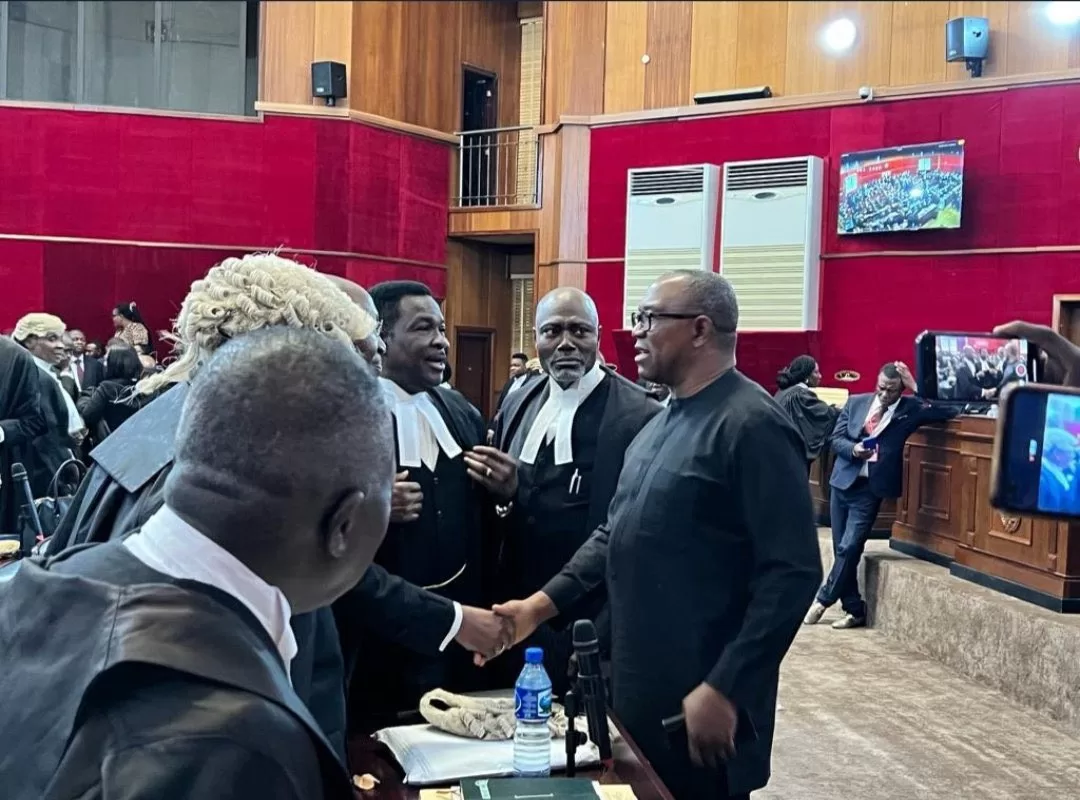 Media aide to the former Anambra State Governor, Valentine Obienyem, has said his principal's phone was not stolen in court on Tuesday.
Obienyem made the statement in a message sent on Wednesday morning.
Mr Peter Obi was at the Presidential Election Petition Court (PEPC).
He was there in continuation of his petition against the declaration of President Bola Tinubu as winner of the February 25 presidential election.
He was accompanied by his running mate Datti Baba-Ahmed, writer Chimamanda Adichie and others.
Did Peter Obi Lose His Phone?
At the end of the proceedings, the former Anambra State governor discovered that his phone was not with him.
Videos of him telling Mr. Baba-Ahmed and others around him that he could not find his phone later circulated on social media.
Obienyem thanked those who expressed concern over the matter.
He said in his statement that the phone was not stolen as widely reported.
Obienyem's Statement
"Yesterday, the news of the loss of Mr. Peter Obi's phone went viral.
"The spontaneous outpouring of solidarity was yet again a demonstration of the love of the people for him.
"May I happily inform you that it was not a case of theft.
"He left the phones on his table to exchange pleasantries with some people in court.
"Whereupon, for safety's sake, one of his aides picked the phones."
The PEPC on Tuesday said a date for judgment on the matter Peter Obi brought before it would be communicated to all parties in the suit.
You May Like: How To Vote On BBNaija All Stars
It has until September 16 to announce its verdict.