Erling Haaland has been filmed telling a Manchester United fan to "get another shirt" after asking the Manchester City star for a selfie.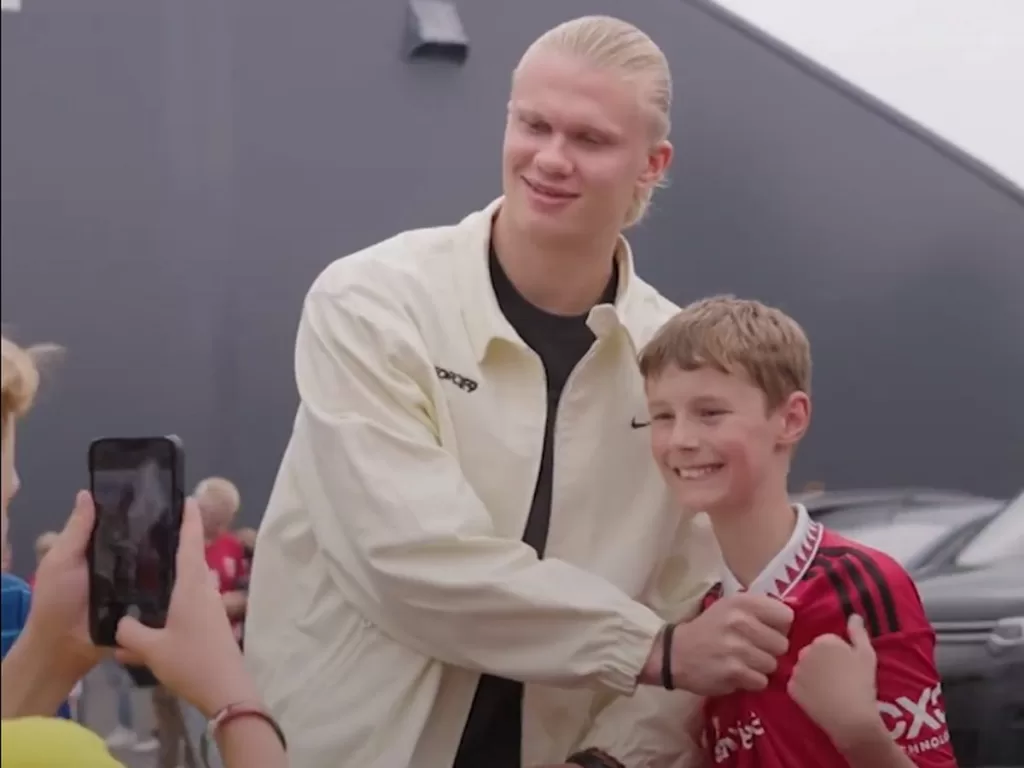 A group of teenage supporters, including one wearing a United jersey, surrounded Haaland as he visited his old team Byrne.
He asked for a selfie and while the City striker obliged, he then covered up the United badge and said:
"Wait, take the picture now. Take another picture like that." He then jokingly added: "Get yourself a new shirt!"
Read more: Kalvin Phillips Reveals Plans For Crunch Talks With Pep Guardiola
Haaland had an outstanding season for City, scoring 52 goals in 53 games as the team defeated everyone in their path to capture the treble.
Famously, he could have joined United, with Ole Gunnar Solskjaer recommending the Norway international to the club in 2018, when he would have cost just £4m ($5.1m).
DIFFERENCE BETWEEN PURE WATER AND SACHET WATER: IT'S FUNNY HOW PEOPLE THINK