Operatives of the Department of State Services (DSS) have confiscated 18 bags, known as "Ghana-must-go" bags, filled with money and documents from the home of the suspended governor of the Central Bank of Nigeria (CBN), Godwin Emefiele.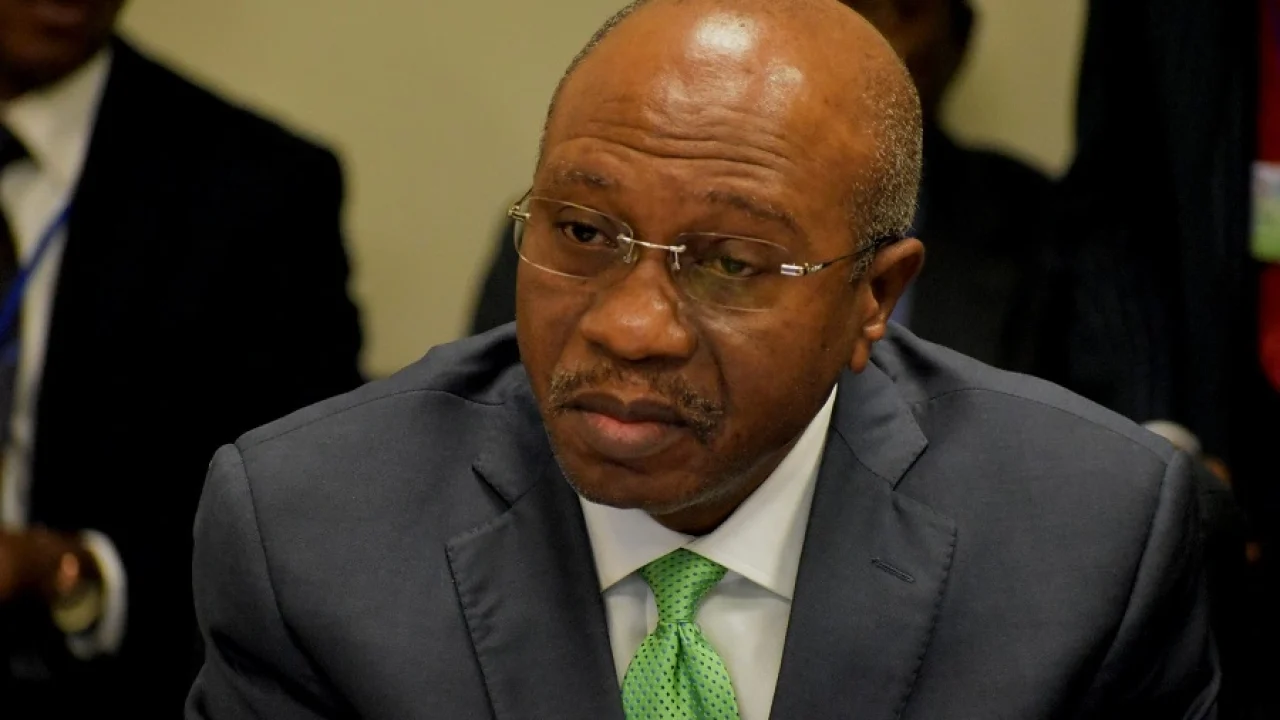 A source reveals that the bags were seized from Emefiele's Lagos residence following a full day of property searching on Friday.
Emefiele was arrested on June 10, and has been in DSS custody for eight days.
Insiders that spoke with journalists suggest that Emefiele's time in custody may be extended.
This is as investigations into his conduct as head of the CBN are ongoing.
You May Like: Oyo Bank Manager Commits Suicide Over Unpaid Loans
DSS, with court approval, has the authority to detain the former CBN leader for three weeks, but some indicate this period might be lengthened.
The Search
Following the search, Emefiele was escorted from Abuja, where he was being held, to Lagos.
After the completion of the property search, the large bags were collected and Emefiele was flown back to Abuja, where questioning resumed.
Authorities are also reportedly pursuing Emefiele's personal assistant, who is currently missing.
This latest development is in connection to the discoveries made during the ongoing investigation.
"DSS took Emefiele to his house in Lagos on Thursday and returned him to Abuja on Friday afternoon. His house was searched.
Also Read: Man Who Threatened To 'Kill' Igbos In Yorubaland Arrested
They took away about 18 big Ghana-must-go bags containing money and documents from the house.
His personal assistant is on the run. DSS is on a manhunt for him," a source told Nigerian Tribune.
President Bola Tinubu suspended Emefiele as CBN governor and initiated an investigation on June 9, leading to his arrest by DSS.
The video below captures more details about his suspension.