Central Bank clarifies speculations on new policy making the round on dollar to naira exchange.
CNN assures Nigerians that it has no such plans now or in the near future.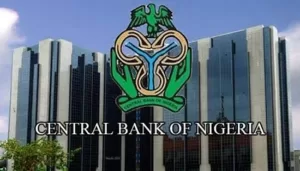 The Central Bank of Nigeria has responded to reports regarding a fresh foreign exchange market policy.
Since the new administration assumed office.
Have You Read: See Latest CBN Exchange Rate For Naira To Dollar
Several measures to ensure the accurate valuation of the naira against the dollar and other currencies has been implemented by the CBN.
CBN Reacts To Speculation 
Dismissing the circulating speculations, the CBN, has clarified that it has not enacted any new policy actions within the foreign exchange market.
In a statement posted on its official social media handle, Twitter, the CBN categorized these rumors as outdated.
The apex bank clarified that the attached images, which were originally released on February 20th, 2017, should be dismissed.
The CBN's statement reads:
"We wish to draw your attention to the fact that the images being circulated on social media are sourced from an old Press Release dated February 20th, 2017."
You May Also Like: CBN Launches FX Price Verification System Portal
Addressing the issues around domiciliary accounts, here is what the CBN said.
The CBN, denied rumours that it was planning to convert the foreign currency in domiciliary accounts of bank customers into naira.
Nigerians were also assured that the CBN has no plans to implement any of such policies.