Patty Jenkins' Wonder Woman 3 has reportedly been cancelled by DC and Warner Bros. as new leadership takes over the studio.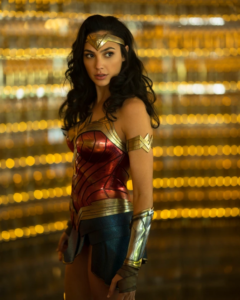 According to reports, DC Studios co-chairs and co-CEOs James Gunn and Peter Safran and Warner Bros. Pictures co-chairs and co-CEOs Michael De Luca and Pamela Abdy told Jenkins that her Gal Gadot-starring sequel is "considered dead" because it does not align with the studios' new and upcoming plans.
James Gunn and Peter Safran, the new executives at DC Studios, recently flew back to Los Angeles from the city of Aspen, Colorado, where they discussed the upcoming plans to revamp DC World.
Report says, Warner Bros. Discovery CEO David Zaslav hired the duo in October 2022, as he is reshaping the media company and preparing to lead a newly launched film and TV division.
The news arrives around the same time Gadot herself took to Twitter to thank fans for their support of her role and the movie
A few years ago it was announced that I was going to play Wonder Woman.I've been so grateful for the opportunity to play such an incredible, iconic character and more than anything I'm grateful for YOU.The fans.Can't wait to share her next chapter with you🙅🏻‍♀️🙌🏼💃🏻♥️ pic.twitter.com/XlzhrMx4xe

— Gal Gadot (@GalGadot) December 6, 2022