A video showing the moment some officers of the Nigeria Police Force were giving a young man a haircut with a knife has caused a stir on social media.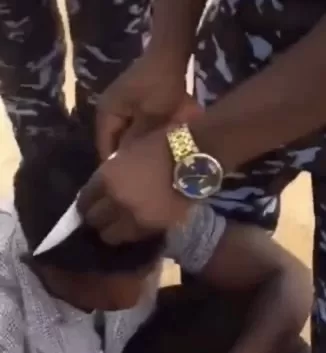 The video has been roundly condemned with many calling for officers involved in the illegal act to be arrested and prosecuted.
The officers cornered the young man and forced him to sit on the floor before forcefully cutting his hair with knife.
According to the officers, they cut the young man's hair because it was 'dirty'.
Watch video below: