Tobi Amusan was reportedly cleared of doping and given permission to defend her title in the next World Athletics Championship in Budapest, Hungary.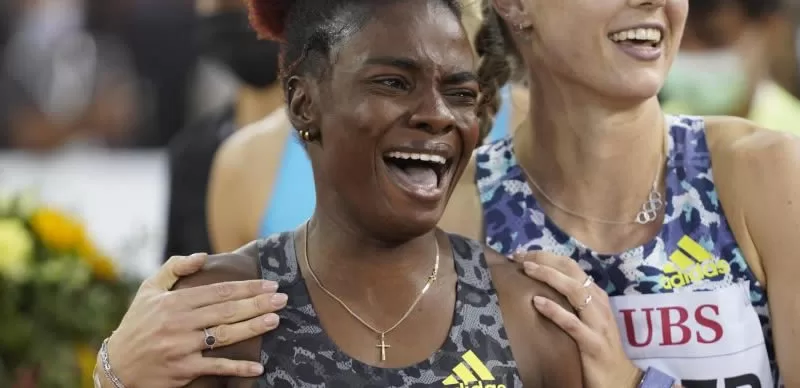 However, this has been refuted by the World Athletics.
Tobi's participation in the competition, which is scheduled to take place from August 19 to August 27, 2023, was previously barred by the Athletics Federation of Nigeria due to a doping probe.
Although, the organisation later added that Tobi has been cleared.
However, the world's athletics governing body claimed in a statement issued on Sunday that it had not approved the Nigerian star for the race.
"Please be advised, reports that say Tobi Amusan has been cleared to compete in Budapest are wrong," Nicole Jeffery, World Athletics' Head of Communications, said in a statement.
"No decision has been made in this case yet. When a decision is made, it will be announced by the Athletics Integrity Unit."
Remember that the 26-year-old Nigerian was listed by World Athletics on the entry list for the Budapest Championships that was released last week.
Also Read: Tobi Amusan Makes Final Shortlist For 2022 World Athletics Awards
However, it was noted that her participation would rely on the resolution of the whereabouts failure accusation that the AIU had filed against her.
The AIU has stated that a choice will be taken on the subject prior to the start of the World Championships.
See Why Companies Suffer Losses In Nigeria Capital Stock Market