The Central Bank of Nigeria (CBN) in line with its cashless policy, on Tuesday placed withdrawal limits on monies in the bank accounts of both individual and corporate bodies.
This is after the launch of the redesigned Naira notes by the President last month.
Read Also: Breaking: CBN Limits ATM Withdrawal To N100,000 Weekly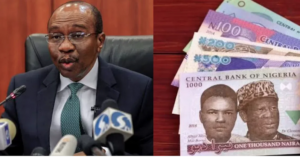 The CBN has stated that individuals and corporate bodies can no longer withdraw more than N500,000 while cheques above N50,000 shall not be available.
This instruction was captured in a letter to all Deposit Money Banks (DMBs) and Other Financial Institutions (Payment Service Banks (PSBs), Primary Mortgage Banks (PMBs) and Microfinance Banks (MFBs).
According to the CBN, all DMBs and OFIS must comply with the directives which include, "The maximum cash withdrawal over the counter by individuals and corporate organizations per week shall henceforth be #100,000 and N500,000 respectively.
Withdrawals above these limits shall attract processing fees of 5 percent and 10 percent, respectively.
Here is a summary of the new CBN policy:
1. Individual can withdraw cash across the counter and ATM of 20k per day and 100k per week.
2. Corporate account can withdraw cash over the counter(No ATM withdrawal for corporate withdrawal) of 100k per day and 500k per week.
3. Both individuals and corporate body can do the maximum weekly withdrawal once.
Read Also: FG Decries Bottlenecks Crippling Growth In Power Sector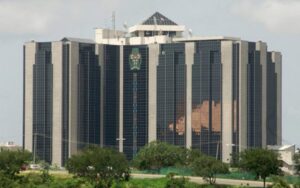 4. Third party cheque for cash payment across the counter is maximum of N50,000.
5. Any cash withdrawals exceeding the individual and corporate account limit above will attract processing fees of 5% and 10% respectively.
6. Maximum cash withdrawal on the ATM is N100,000 per week subject to N20,000 per day.
7. The existing and current maximum amount of N10,000,000 for cheques via clearing still subsist.
8. Only cash denominations of N200 and below shall be loaded in the ATM.
9. Maximum cash withdrawal via POS terminal shall be N20,000 daily.