Subsidy palliatives are coming as a succor to Nigerians who have spent most part of their salaries cushioning the effect of the subsidy removal by President Bola Tinubu.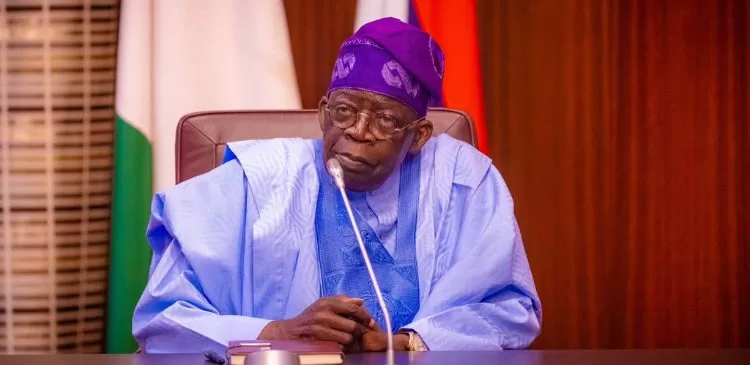 When the president made the statement on subsidy on his inauguration, he had not given a thought to the negative effect.
There was no palliative, at least, to take care of the rise in cost of going to work.
Sadly, the removal heaped on Nigerians more cost of transportation even when there is no salary review in years.
In a bid to remedy the situation, President Tinubu wrote to the National Assembly, with a request.
in that request read on Wednesday, he wants an amendment to the 2022 supplementary appropriation Act.
The President believes the money will go a long way in cushioning the effect of subsidy removal.
Palliatives To Nigerians
Furthermore, the Speaker of the House of Representatives, Tajudeen Abbas, read Tinubu's letter.
It was entitled: 'Request for the amendment of the 2022 appropriation act'.
In the letter, President Tinubu said the money would be sourced from the 2022 supplementary Appropriation Act of ₦819.5 billion.
Also Read: Tinubu Writes Senate, Makes Specific Request
"I write to request the approval of the House of Representatives for the amendment of the 2022 supplementary appropriation act in accordance with the attached.
"The request has become necessary in other to among other things source for funds necessary to provide palliatives to mitigate the effect of the recent removal of fuel subsidy on Nigerians.
"Thus the sum of ₦500 billion only has been extracted from the 2022 supplementary appropriation act of ₦819.536 billion for the provision of palliatives to Nigerians to cushion the effect of fuel subsidy removal.
"I hope that the House of Representatives will consider the request," the letter read.
Earlier, on the day of his inauguration, the president said: "Subsidy is gone". That led to a rise in price of petrol earlier than the projected date.
Also, that decision has forced prices of goods and services up by unimaginable numbers.
This video here elaborates how the subsidy removal is affecting Nigerians.