On Monday, August 7, more ministerial nominees will be screen by the Nigerian Senate to add to the 28 names that have scaled through the screening many said is mere formality.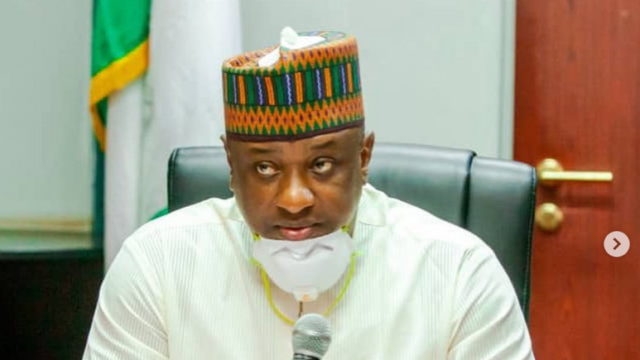 On Saturday, the Senate screened five nominees, including Lola John (Lagos), Ishak Salako (Ogun), Bosun Tijani (Ogun), Uba Ahmadu (Taraba), and Tahir Mamman (Adamawa).
The upper legislative chamber has so far screened 46 nominees out of 48 recommended by the president.
The two remaining ministerial nominees are Festus Keyamo, a former Minister of State for Labour, and Mairiga Mahmud, a nominee from Kano.
The Adjournment
After the screening of the fifth nominee on Saturday, Opeyemi Bamidele, the Senate Majority Leader, moved a motion for the adjournment of the proceeding till the next legislative sitting.
Bamidele said since the nomination of the two remaining ministerial nominees came late, their security screening has not been completed.
"The letter nominating the last two nominees came late and they are in the process of completing their documentation. We are waiting for the security report," he told the Senate.
"May I move that we step down their own confirmation hearing till Monday, which is the next legislative day?"
Simon Mwadkwon, Senator representing Plateau North, seconded the motion and the ministerial screening was adjourned till Monday.
Tinubu's Ministerial List
On July 27, Tinubu sent the list of nominees made up of 28 persons to the Senate for screening and confirmation.
Six days later, the president forwarded additional 19 names to make the total number of ministerial nominees 47.
However, on Friday, Tinubu replaced one of the two nominees Maryam Shetty, a nominee from Kano, with Mahmud.
Did You Miss? Ganduje To Chair First NWC Meeting On Tuesday
The president also included Keyamo, in the list to make the nominees 48 in total.