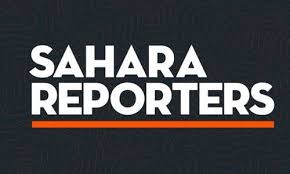 Mixed reactions have trailed a headline employed by Sahara Reporters in its report of how Baze University rejected 185 Amnesty students.
The newspaper, on Tuesday, reported how the university sent out 185 Amnesty students over outstanding fees.
While reporting this, Sahara Reporters fingered the university's owner for the rejection.
The media house owned by the Presidential candidate of the African Action Congress (AAC), Omoyele Sowore, had indirectly blamed the running mate of the Labour Party Presidential Candidate, Dr. Yusuf Datti Baba-Ahmed, for the students that were sent out of the examination hall.
Baba-Ahmed is the owner of Baze University which is a for-profit institution of learning in Nigeria.
READ ALSO: Fani-Kayode Berates Yusuf Datti As Baze University Kicks Out 185 Amnesty Students From Exam Hall
The headline, 'Labour Party Vice-Presidential Candidate, Datti Baba-Ahmed's Univerisity Sends 185 Amnesty Students Out Of Exam Hall Over Unpaid Fees Despite Appeal From Nigerian Government', was met with disapproval by Nigerians.
A Twitter user(@SavvyRinu) tweeted, "This is exactly why people don't rate Sahara reporters anymore.
How is the government's inability to pay school fees, the university's fault? If Baze university was in London, would you write this same headline?"
Another Twitter user (@MistaChika) also tweeted, "He runs a private business and his staff expect their salaries at the end of the month. How will he pay salaries if people don't pay school fees?"
Also reacting to the story, the Founder of the Social Intervention Advocacy Foundation, Segun Awosanya, said the government is to blame not Baba-Ahmed.
"Education is not free. The university is run by a management with set mandate. This is not on Datti-Baba Ahmed but on the failure of Government to resolve issues regarding payments before examination. The economy is not a respecter of persons. The university has no tax exemption," he said.