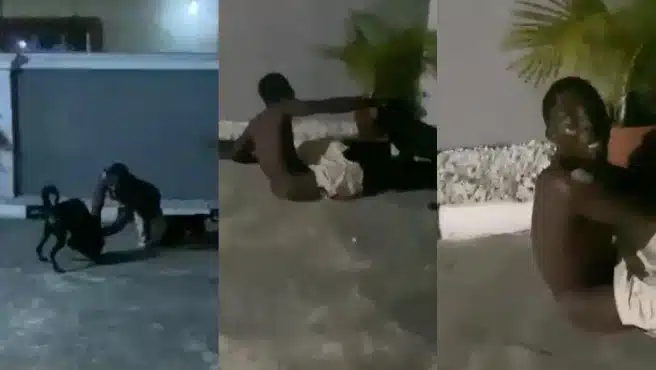 The social media space has been buzzing with reactions after a video of a thief who was attacked by two security dogs in a compound he broke in at midnight surfaced online.
READ ALSO: Just In: APC And PDP Supporters Clash In London
The video which has been trending like wildfire on social media captured the moment a young man broke into the premises of a building in the middle of the night.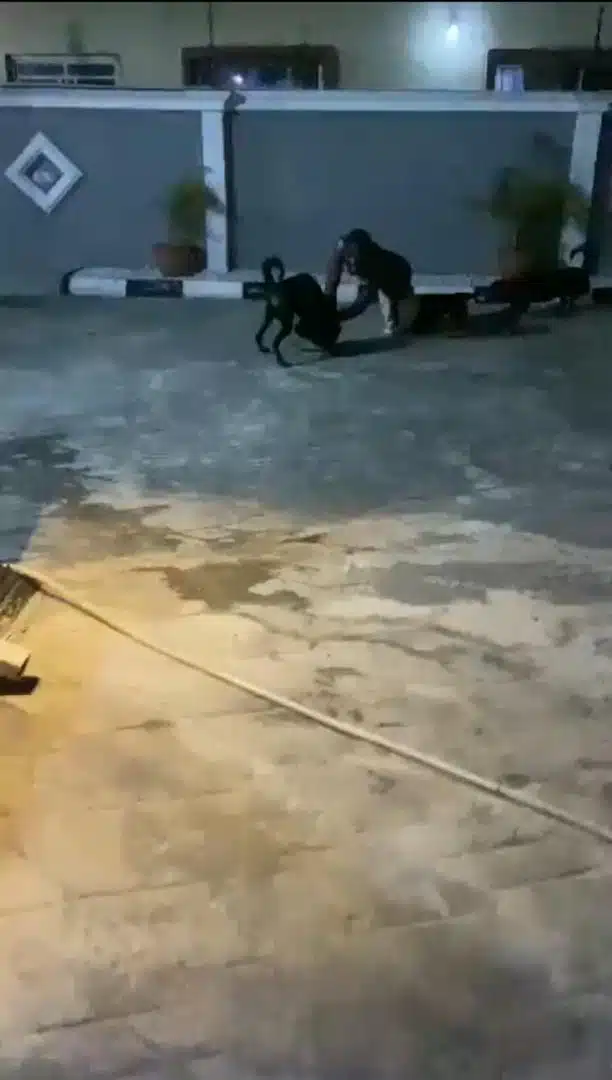 Unknown to the thief, the house was equipped with well-trained dogs who descended angrily on him as he cried out for help.
READ ALSO: Daddy Freeze Reacts To Voice Recording Of Rufai Oseni Threatening To 'Take Out' Omokri
Despite the owner's intervention, the dogs refused to let the young man be as they brutally attack him from different angles while he cried out for help intensely.
Watch the video below …
Thief entered the wrong house.

Owner: Crusher leave him alone
Crusher: for here?? Lailai. pic.twitter.com/fBSuACoXhw

— Nathan's Uncle🧑‍🍼 (@feez_TODA) December 4, 2022
The video has sparked massive reactions on social media as Nigerians took to their handles to mock the thief.
See reactions:
Friends of crusher owner calling him before showing up 🤣 pic.twitter.com/n8SesNVBGk

— Sucre (@Sucreartz) December 4, 2022
Nobody

Crusher : pic.twitter.com/X7IEfi2tvc

— Hinckley Biukeme (@HBiukeme) December 4, 2022
"Crusher stop, Crusher stop!"

Crusher: pic.twitter.com/rEALiwCdBK

— Bayo Otedola (@mister_ade5) December 4, 2022
Omo, Crusher no wan hear 'stop'. 😂

— YabaLeftOnline (@yabaleftonline) December 4, 2022