Popular skit maker, Trinity Guy, has finally broken silence after Police spokesman, Muyiwa Adejobi, ordered for his arrest following a 'disturbing' prank video.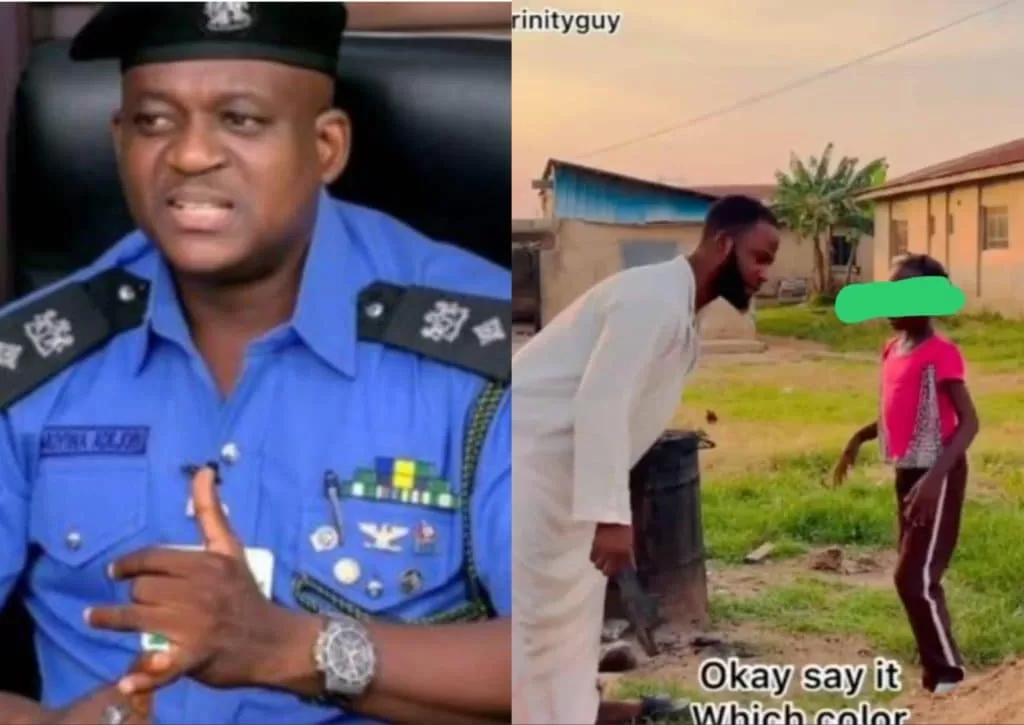 Adejobi had accused the skit maker of child abuse following a video of his prank involving a minor.
In that video, he was seen asking the little girl if she saw his manhood and what the colour was.
The Force PRO who had previously called for the prankster's arrest, retweeted a prank video of the skit maker on Thursday, saying it is "rubbish and criminal".
Child Abuse
He noted that the police would act soon.
"This is rubbish and criminal. This guy should be arrested and charged in court. We will act as soon as possible.
I hate this scene. Child abuse!!!"
You May Like: BDC Operators Laud FG's FX Unification Rates Policy
Trinity Guy Speaks
Reacting to Adejobi's statement, Trinity Guy on Thursday, June 22, appreciated Adejobi.
He likened Adejobi to a 'father' for drawing his attention to some area of his inappropriate video.
He said the call out has nudged him to amend and work on his extreme and disturbing prank videos.
Also Read: DSS Raid Suspended EFCC Chairman, Bawa's Office, House
"I would love to use this opportunity to appreciate everyone who has been calling and showing concern about the misconception about my work and my person.
"I will equally love to show my appreciation to my fans and the Nigerian police, most especially my daddy Mr. Adejobi, for his fatherly roles, for calling my attention in some areas where I needed to work on and to amend.
"His effort to safe guide the nation is truly inspiring. Thank you, sir."
Watch video below:
Trinity guy have a message for you all
pic.twitter.com/PaN5Aw2xlS

— Dami' Adenuga (@DAMIADENUGA) June 22, 2023