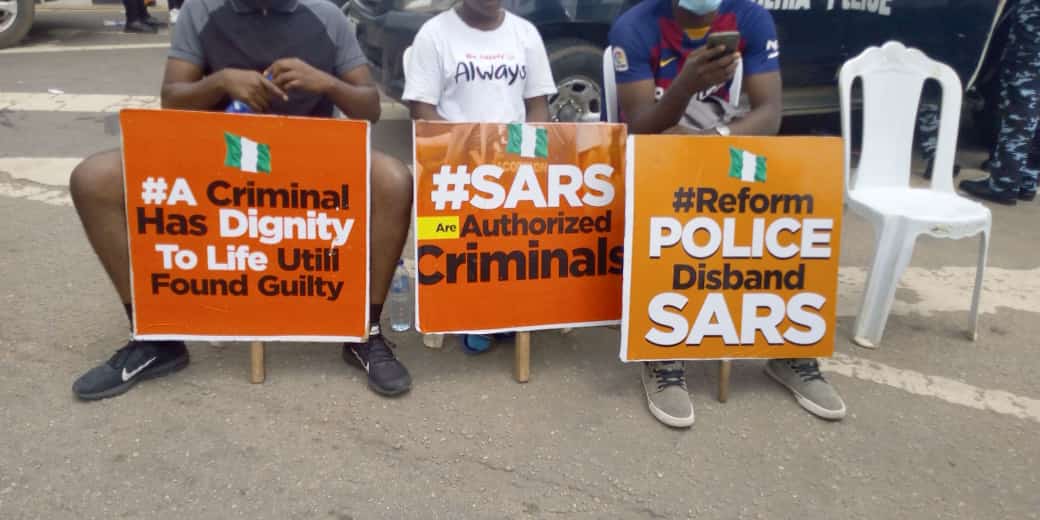 As the protests to #EndSARS reached day three in Lagos, many residents – mainly youths – joined the protesters who had passed the night at the mouth of the Lagos State House of Assembly to demand a complete disbandment of the Special Anti-Robbery Squad.
IBrandTV was on ground to follow the development which began with a sitting against the normal practice of the House.
The sitting, it was gathered, ended around 10am, while protesters were addressed moments later. Some leaders of the protest, Debo Adebayo (Mr Macaroni), Sydney Egere (SydneyTalker) and Oduala Olorunrinu (Rinu) addressed the waiting crowd.
Highlights:
Some minutes after the sitting, a police van arrived the protest venue with tents that were seized on Thursday night. This move was met with disapproval as protesters demanded they be taken away as they could protest without them. They were, however, returned following intervention from Debo.