Ousmane Dembele is leaving Barcelona in a €50 million (£43m/$55m) transfer to Paris Saint-Germain, with the reasons for his move being revealed.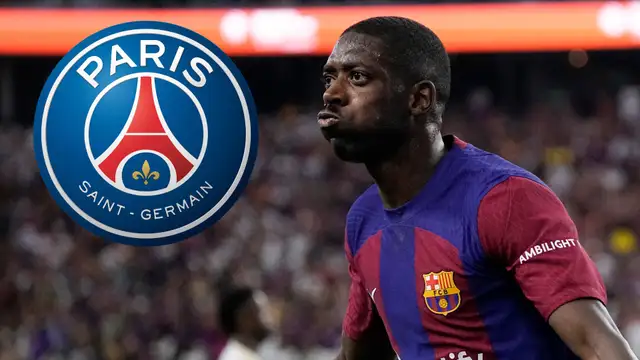 The France international appeared set to commit to a new contract with the reigning Liga champions at one stage, but his career has now shifted in a different direction.
The 2022 World Cup winner is preparing to head home, with the 26-year-old winger already in Paris to complete a switch to the Ligue 1 title holders.
According to SPORT, there are four reasons for Dembele leaving Barca for a five-year deal at PSG.
The first of those relates to the contract saga that he was part of in 2022.
He eventually signed fresh terms in Catalunya, but the saga dragged on for several months and Barca tried to force the issue at times by dropping him from their squad.
The arrival of Deco as sporting director is also considered to be nudging Dembele through the exits, with the Frenchman's camp unhappy with that move. The ex-Barcelona midfielder had failed to attend contract extension meetings this year.
Dembele was also disappointed to discover that Barca were prepared to include him in a potential swoop for PSG superstar Kylian Mbappe, when it appeared as though a deal could be done there.
Read more: Chelsea Confirm Signing Of Axel Disasi In €45m Transfer
Xavi attempted to smooth over that issue, but resentment remains.
The highly rated forward feels as though he lacks support from several prominent figures at Camp Nou, with that the final reason why he is preparing to take on a new challenge.
Digital World: Nigerians Performance On Digital Platform