Oyo State Governor Seyi Makinde has observed that agriculture can be used to boost Nigeria's economy and help the nation grow from poverty to prosperity.
Makinde made this statement over the weekend at the Conference Centre of the International Institute of Tropical Agriculture (IITA) during the commemoration and sending-off ceremony of the institute's outgoing Director General, Dr. Nteranya Sanginga.
Read Also: Finance Minister Clears Air Over Allegations Of N206b Budget Padding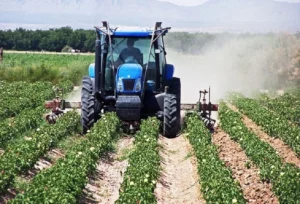 President Olusegun Obasanjo, Kaduna State Governor, Nasir El-Rufai, and President of the African Development Bank (AfDB), Dr. Akinwumi Adesina, who spoke at the event said the agricultural sector has huge potential to open up more streams of income for the country.
Stakeholders in the Agricultural sector urged states across the country to consider partnerships with agricultural chain providers for wider and more effective development.
Representing the former president Olusegun Obasanjo, Dr. Adeshina, said Sanginga had made history by being the most accomplished DG of IITA.
Obasanjo said: "Competence has nothing to do with the color of your skin but the grey matter in your head. Sanginga led IITA to incredible heights in science, impact, and relevance across Africa. He made IITA the most sought-after agriculture research center in the world. One thing that stands Sanginga out: he is dependable."
El-Rufai advised state governments to explore the potential of agriculture and agribusiness through partnerships with agricultural institutions to achieve a prosperous economy and move their citizens from poverty to prosperity.
The host and Oyo State Governor Makinde expressed appreciation to Sanginga for his courage, focus, and uncommon leadership.
The governor said those virtues kept the outgoing IITA's director general in Nigeria amid uncertainties and saw him turn the fortunes of the institute around.
He affirmed that as the first African DG of the IITA, Sanginga spearheaded many projects in partnership with Oyo State to develop agriculture and agribusiness across the state.
Makinde said: "Dr. Nteranya Sanginga is a courageous man. The things he has done and the decisions he took that led up to this moment show great courage. And because of that courage, he has shown remarkable and uncommon focus and leadership."
"The story of how you were able to turn around the fortunes of this place is a testament to the fact that Nigeria can grow from poverty to prosperity through agriculture and agribusiness," he said.
Read Also: Abuja-Kaduna Rail: "Expect An Increase In Fares"- FG Tells Nigerians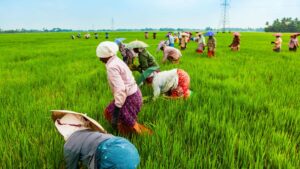 Dr. Sanginga, a Congolese, who came to Nigeria 41 years ago as a Ph.D. student at the IITA, became its seventh DG and first African DG and led the institute for 11 years.
He expressed profound gratitude for the great love Niger showed him throughout his tenure.
The high point of the event was the unveiling of Sanginga's biography, titled: Leadership in African Agriculture, which was reviewed by Dr. Adesina.