Mayorkun, Flavour, Pheelz, and others release new singles, while Mavins, Empire, AV, and Yemi Alade release new projects.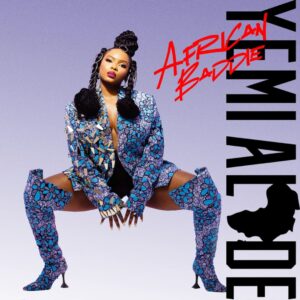 Song released this week:
Mayorkun, returns with two singles, 'Alarm' and 'Oshey Boys.'
Mavins and EMPIRE drop new projects titled 'Chapter X' and 'Where We Came From Vol. 01' respectively.
Yemi Alade taps a few of her friends for a new extended play, 'African Baddie' as AV drops the 'Thug Love' EP.
Flavour, Pheelz and Maleek Berry drop new singles 'Game Changer (Dike),' 'Ballin' and 'Ole Gan' respetively.
Small Doctor collaborated with Bella Shmurda on 'Shaka
New Music Friday
The Tolu Daniels Pick

Mayorkun – Alarm, Oshey Boys
Mavins – Chapter X Album
Yemi Alade – African Baddie Album
Empire – Where We Come From Vol.1
AV – Thug Love EP
Pheelz – Ballin, Finesse Remix
Maleek Berry – Ole Gan
Flavour – Game Changer

Link to playlist ⬇️ pic.twitter.com/JeIQZZM2n8

— The Party Animal (@TheToluDaniels_) December 2, 2022