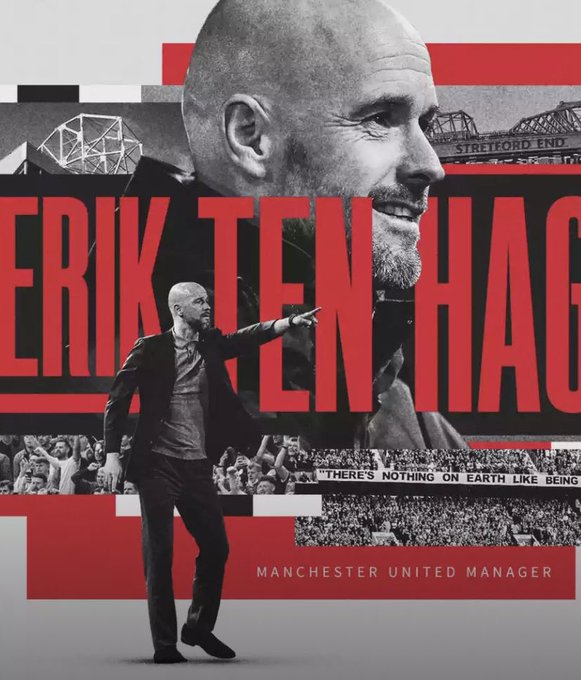 Manchester United's new manager, Erik ten Hag, has been named. He's the right man for the job in the new millennium.
Manchester United and Ajax have issued an official statement confirming that the agreement has been completed and signed.
Deal runs through 2025, with a possibility to extend until 2026.
"It's a wonderful honour to be chosen manager of Manchester United; I'm thrilled," Erik ten Hag adds.
"I am totally committed to produce a team capable of delivering the results they deserve, knowing the history of this wonderful club and the enthusiasm of the supporters."
"We were very pleased with his long-term vision for bringing Man United to the level at which we want to compete, as well as his ambition and desire to achieve that," Murtough said.