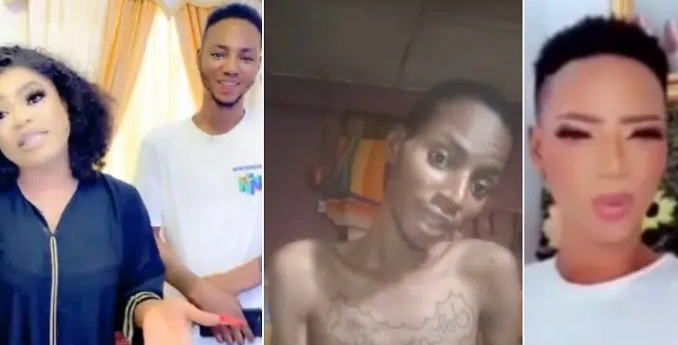 One of Bobrisk's fan who drew a tattoo of him on his arm has cried out to Nigerians on social media for help.
According to him, he has been battling a strange ailment as a result of complications from the tattoo of the male barbie he inked on his arm.
In the video shared by the fan, he has grown so thin due to the disease he contacted from the machine used on his body.
He however pleaded with the public to plead with Bobrisky on his behalf to forgive him for his misdeeds.
Watch video below: