There is indeed no shortcut to success, every road to success is full with its own challenges and in most cases requires huge sacrifices.
When armed robbers are caught, people condemn them saying they are looking for quick and easy money, one begins to wonder what is easy in professions like robbery. This people risk their lives, sometimes they engage in heavy shoot outs with the police and in most cases end up dead or in jail.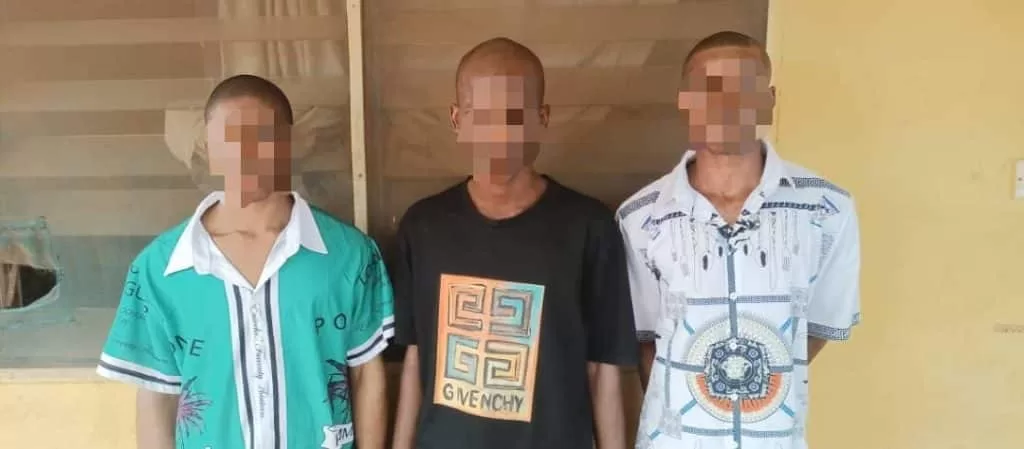 It is safe to say that there is no easy way to success, legal or illegal, sacrifices will be required.
If only Prince Afam, Israel Simon, and Emmanuela Mayor had known this, they would have looked for a decent trade to learn.
Yahoo Yahoo
But no, they wanted it quick and easy. So they made a choice, to follow the 'yahoo yahoo' way. They were sure that in no time, they would be cashing out.
Unknown to them, the path they chose has its own challenges.
Motivated by their quest, they travelled from Imo State to receive lessons in cyber fraud from Precious Mayor in Lagos.
They had been taught all there is to know but the cash out was not forthcoming.
Consequences
After they failed to meet their targets just a few days into their apprenticeship, Mayor confined them to a room.
He then subjected them to physical harm.
Fortunately for them, the Lagos State Police came to their rescue.
Mayor was arrested for alleged hostage-taking at Igbogbo in the Ikorodu area of the state.
You May Like: How EFCC Nabbed 'Yahoo School' Proprietor, 13 Students In Benin
The Lagos State Police Command arrested the suspect on Tuesday, August 26, along with three other individuals identified as his accomplices: Prince Afam, Israel Simon, and Emmanuela Mayor, who is Simon's wife.
The Arrest
Confirming the incident, the State Police Public Relations Officer, Benjamin Hundeyin, said the arrested suspects have been moved to the State Criminal Investigation Department.
"The victims were tortured and deprived of their freedom.
The arrested suspects have been moved to the State Criminal Investigation Department."