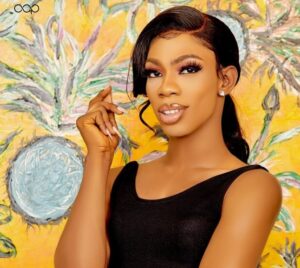 It seems there'll be another round of internet fights between crossdressers, James Brown and Bobrisky following a comment which was passed by Bob.
Apparently Bob was not invited for the AMVCA awards while James Brown on the other hand was invited for the show.
This however made Bob throw a subtle shade, although no name was mentioned, but it was obviously meant for James Brown, criticizing the outfit of the Princess of Africa.
Reacting to this, James Brown took to his Instagram to remind the 'Aunty' that she is the ruler of UK and Nigeria and that he isn't the reason why they hadn't invited him to the AMVCA.