Improved production of sorghum and Sesame in Nigeria will boost foreign exchange, create jobs and bring about economic growth in the country.
Nigeria's low production of sorghum and sesame has seen the country record a huge loss of foreign exchange. Also, few jobs have been created along the value chains of these products.
Read also: 980 Kano Farmers Say World Bank Project Will Boost Agriculture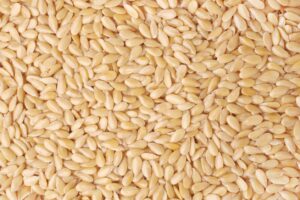 However, there are moves to implement a public-private partnership project that will enhance the development of the sector, by adopting technology to increase farmers' income.
Nigeria exported agricultural goods worth N343.4 billion in the first half of the year, according to the National Bureau of Statistics (NBS). This was an increase of 17.3 percent, from the N292.8 billion recorded in the corresponding period last year. It was, however, a rise of 61.9 percent compared to N212.1 billion recorded in the second half of last year.
Sesame seeds were among the agricultural goods that Nigeria exported during the period, earning Nigerians an aggregate of N262.99 billion. Sesame seeds export in the review period stood at N81.49 billion, representing 0.6 percent of Nigeria's export in the first half of the year.
Read Also: Indigenous Agribusiness Firm To Raise N30b To Boost Agriculture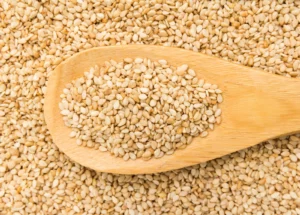 During the inauguration of the Technical Committee to 'Streamline the existing Sorghum varieties' that would meet domestic and industrial demands of the commodity in Abuja, the Permanent Secretary, Federal Ministry of Agriculture and Rural Development, Dr. Ernest Umakhihe, stated that multinational companies, especially breweries, are in high demand of the commodity, following its relevance as they use about 40 percent as barley base for the production of alcoholic and non-alcoholic beverages.
According to Umakhihe, who was represented by the Director, Federal Department of Agriculture, FDA, Karima Babangida, while food producing companies use it in the production of cereals, flour mills use sorghum in place of wheat as composite flour to serve as a major ingredient in making various confectioneries, including bread, biscuits, cracker, cakes, couscous, infant foods, and cookies.
He said: "Food products, which serve as one of the ingredients are Indomie, spaghetti, and macaroni. In addition, the non-food industrial use of sorghum as grits also exists in aluminium ore refining, animal feeds, building materials, and foundry binders.