It has long been proven that money is needed to make money. The majority of people, however, find out that earning money involves consistent hard work.
As true as that is, a single job is gradually becoming insufficient due to rising living expenses and low pay.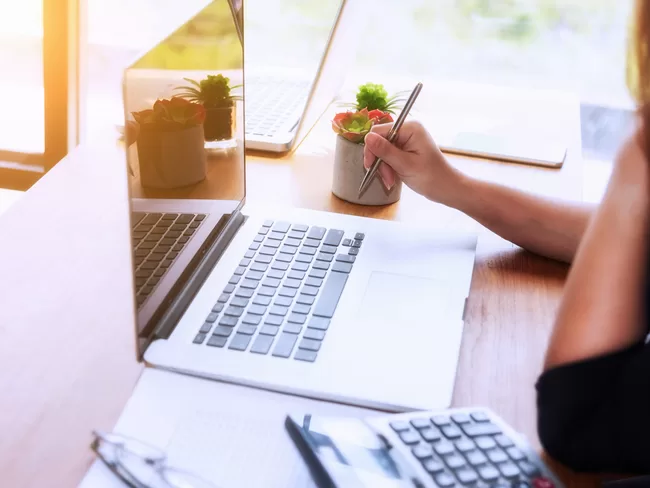 Whatever your financial situation, having an additional source of income with the perfect side job can't harm.
Fortunately, the digital era offers a record number of opportunities to make money online, even for those with no prior experience.
Improvements in network technology and the widespread availability of smart devices has helped push people to the digital lifestyle.
According to the World Economic Forum, it is estimated that by 2025, the global online economy would be worth $20.8 trillion.
Being able to tap into this economy is a matter of knowing on how to make money online.
Starting a digital ventures will undoubtedly give you additional revenue streams.
Additionally, online gigs allow you to work from home or even transport your business wherever you go.
How To Make Money Online For Beginners
Here are a few of the more well-liked novice online income options.
Keep in mind that each job won't require you to be an expert in the industry, but it requires that you invest some time in understanding the basics.
Once you understand the fundamentals, you can surprise yourself by finding a different line of employment that capitalises on your strengths and earns you a respectable income. Find the side business that suits you the most.
Below are some of the more popular ways to make money online for beginners.
Virtual Assistant
Startups and small businesses often cut down on staffing to save on overhead. However, that means they inadvertently leave some jobs unattended.
Virtual assistants can help busy business owners or executives manage routine and time-consuming work such as checking and answering emails, managing schedules, preparing reports, and liquidating expenses.
To land a virtual assistant job, you'll need your own computer and stable internet access.
While the job requires little experience and is a great way for beginners to make money online, it pays to have a working background in your client's industry.
If nothing else, it makes it easier to understand the industry jargon and keep pace.
Selling Products Online
Do you want to start a business but do not have enough cash to rent a shop?
Why not sell your items online and make money while selling from home?.
At the same time, you can put your social media accounts to good use by advertising your goods or products to friends and family.
Of course, you can go beyond and post your items on popular e-commerce sites such as Jumia, Konga, or Jiji.
It's just a matter of signing up for an online account, cataloging your items, and monitoring your posts for any messages from interested peoples.
People Also: 5 Skills Youths Need For Employment And Entrepreneurship
Drop Shipping
If you want to take buying and selling items then drop shipping might be just the thing for you.
Simply put, it's the act of creating your own online store and selling products from third-party manufacturers or distributors through your own site.
The difference between drop shipping and maintaining an online retail store is the presence of actual inventory.
Instead of buying items wholesale to sell on your site, drop shipping allows customers to place an order for goods that you never need to be in possession of.
Upon receiving an order, your supplier will process and fulfill the order and ship it directly to the buyer. For such hands-off efforts, your site stands to earn a pretty penny.
Affiliate Marketing
Beyond online selling and drop shipping, affiliate marketing is another interesting way to earn money from online sales. Affiliate marketing allows influencers and social media users to earn commissions by promoting a company's products.
Instead of just referring others to visit the company's online store, affiliate marketers share a unique code for customers to use when buying from that particular online store.
The code registers the purchase as their referral, earning them a commission in the process.
Affiliate marketing works best for influencers or site owners with a sizable number of followers.
When partnered with a rewards programme, affiliate marketing also works great to entice new members to recruit others to sign up for a service.
Some of the Affiliate marketing in Nigeria are Wakanow Affiliate Programme and Jumia Affiliate Programme.
Effect Of Inflation On Business, Household And Nigeria's Economy