The Strength in Diversity Development Centre (SDDC) has urged politicians not to promote disunity in the country, but to dwell on those that will move the country forward.
Speaking at a workshop in Lagos, the SDDC founder, Shefiu Majemu said that issues such as the same faith ticket of the All Progressives Congress (APC) in next year's general elections would test the people's religious tolerance.
Majemu who is also the Chief Imam of Public Servant Staff Development Centre, (PSSDC) Mosque, Magodo, Lagos, said both politics and religion are for human development and that people should not view national issues through the prism of primordial sentiments.
Read Also: Buhari's Administration Determined To Complete All Projects -Fashola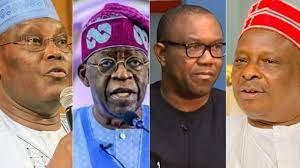 He said the late Chief Moshood Abiola and Alhaji Babagana Kingibe won the June 12, 1993, presidential election on the platform of the Social Democratic Party (SDP) on a Muslim-Muslin ticket.
The cleric described politics and religion as veritable tools for shaping society and increasing the level of development. He said the group could longer afford to stand aloof and allow few politicians to run the society aground. He added that the SDDC would be in the vanguard for a better Nigeria by informing the electorate to make an informed choice at the polls.
He said: "In present-day Nigeria, political gladiators have used religion and ethnicity to propagate political interest, depending on perverse situations. The road to next year's general elections has begun in earnest with political parties nominating their flag bearers and running mates.
"There is every need that as a people we trade with caution to allow people to make informed choices without this distorted and pervasive idea of same faith ticket becoming an issue."
Another member of the group, Pastor Gabriel Asusu of the Living Word Church, Ojo Lagos, said that people's ability to see one another as regular human beings created by God would help them to maintain good inter-person relationships devoid of rancour in every sphere.
He said the thought of every political pundit is that power will shift to the south. He added: "Some of the political parties made good their promise, while some settled for another candidate from the north.
"But, the same faith ticket appears to have overshadowed other issues because it has not gone down well with some religious leaders, especially the Christian Association of Nigeria (CAN),
"The ruling party has argued that it is its prerogative to nominate flag bearers as stipulated by the Nigerian constitution and based on their political calculations and winning strategies. CAN has shown its displeasure and argued that in the best national interest, the decision must be withdrawn.
"As a faith-based organisation working on interreligious and intercultural dialogue and good governance, the SDDC stance is that as much we  understood  CAN's  position on this, we equally  respect the decision of the party, since the constitution does not dictate that 'religion' or 'ethnicity' should be a criterion in nominating or voting people into political offices in Nigeria."
Read Also: NGX Extends Gain by 2.03% as ASI Adds 203 Points
Pastor Asusu said people should be aware that Nigeria is going through tough times at the moment and that they should not heat up the polity so as not to worsen the situation. Let us not plunge the country into another form of crisis because we do not have another country we call ours than Nigeria."