The Brazilian city of Santos witnessed the funeral rites for football icon Pele on Tuesday, January 3, 2022.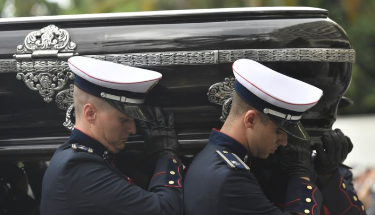 READ ALSO: Video: "I'm Good, I'm Alive"- Empress Njamah Breaks Silence Over N*de Scandal, Thanks Fans For Love And Support
The coffin of Pele was carried through the streets of his birth as a sign of respect for the legendary footballer.
In preparation for the three-time World Cup champion's private burial, thousands of supporters gathered to see the parade on Tuesday.
Pele's casket was covered with a Brazilian flag as it was paraded across the neighborhood where his 100-year-old mother resides. Every nook and cranny of the neighborhood hosted mourners from all walks of life.
A battle with colon cancer claimed the life of the former Santos FC player, who was born Edson Arantes do Nascimento, last Thursday at the age of 82.
The football legend was laid to rest in the Ecumenical Memorial Necropolis cemetery, which has a view of the Santos stadium.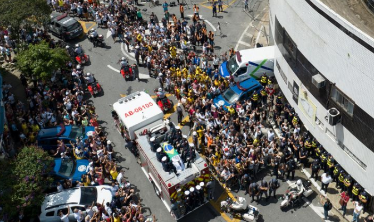 The last wish of the footballer who was widely regarded as the best footballer of all time was to be buried on the ninth floor of the cemetery in his hometown, in honor of his late father, who wore the number 9 jersey while playing.
On top of a fire engine, Pele's coffin was driven to his final resting place through the streets of Santos.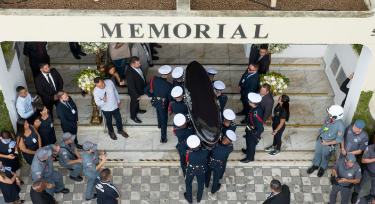 READ ALSO: Empress Njamah's N*de: Uche Elendu Reacts, Urges Police Action
Following his passing, Brazil marked three days of national mourning, and 230,000 people flocked to the 16,000-seat stadium to see his open casket which was left at the center of the pitch for 24 hours.
Since his demise, globally recognized athletes and football fans have continued to honor the three-time World Cup winner and that will continue for a while.