Justice Mobolaji Olajuwon of the Federal High Court in Abuja has ordered the federal government to take over the assets of some assets held in Abuja by former Minister of Petroleum Resources, Mrs. Diezani Alison-Madueke.
Read Also: Just In: Appeal Court Orders FG To Release Nnamdi Kanu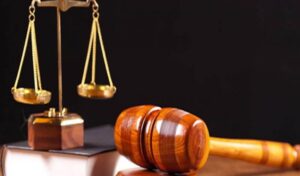 Justice Olajuwon issued the order for final forfeiture when no one came forward to contest the earlier order of interim forfeiture made by the court on November 29, 2021.
The court had, while granting the order for interim forfeiture, ordered the EFCC to publish a notice in a national newspaper, inviting anyone with interest in the assets to show cause why they should not be finally forfeited to the Federal Government.
The EFCC said it published the interim forfeiture order on April 6, 2022 in a national daily, as directed by the court, and later applied for the final forfeiture when nobody came to court to contest the forfeiture order.
The Federal High Court in a ruling granted the request of the Economic and Financial Crimes Commission (EFCC) for the final forfeiture of the following assets belonging to the former Minister – two houses and two luxury cars to be permanently forfeited to the Federal Government.
Read Also: Nnamdi Kanu: AGF Reacts To Appeal Court Ruling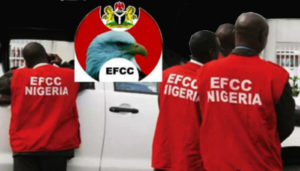 The two houses are located at Plot 1854 Mohammed Mahashir Street, Asokoro, and 6, Aso Drive in Maitama, which the EFCC valued at $2,674,418 and N380,000,000.
The luxury cars are: a black BMW saloon with chassis number B8CV54V66629 and registered number (Abuja), RBC 155 DH and a black Jaguar saloon car with chassis number SAJAA20 GRDMv43376, valued at N36,000,000.
The ruling was on the applications by the EFCC, seeking for the final forfeiture of the assets.