The Central bank of Nigeria has revealed that the eNaira wallet has registered over 3 billion transactions since it was launched.
The apex bank commended the popularity of the app stating that more Nigerians are becoming aware of the eNaira app, although the large majority of downloads are inactive.
Read Also: eNAIRA PLATFORM: CBN TO INTRODUCE USSD CODE, TARGET INCLUSION.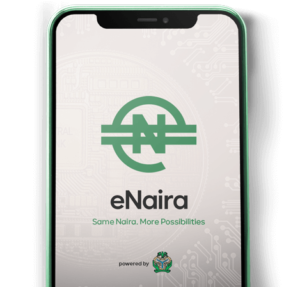 The eNaira is a Central bank digital currency issued and regulated by the Central Bank of Nigeria. Denominated in naira, the eNaira serves as both a medium of exchange and a store of value and claims to offer better payment prospects in retail transactions when compared to cash.
The CBN Governor Godwin Emefiele, was ecstatic praising the eNaira application that has so far recorded close to a million downloads (905,588 downloads, out of which only 282,600 are active).
Furthermore, Emefiele revealed that about 13,136 wallets had been downloaded via the unstructured supplementary service data (USSD) route, which was introduced less than a month ago.
Read Also: eNaira: CBN announces Bitt Inc. as technical partner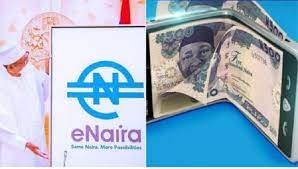 "So far, 905,588 people have downloaded the app, with 282,600 of them currently active. So far, transactions have exceeded 1.49 million worth over N3.484 billion, with the breakdown as follows: 78,115 consumer-to-bank transactions worth about N1 billion, 90,760 bank-to-customer transactions worth N945 million, 35,800 consumer-to-consumer transactions worth about N480 million, and 171,000 consumers to merchant transactions worth over N387 million."
"13,136 wallets have so far been created via the USSD channel – that was the channel we introduced about three-four weeks ago, and we are happy that progress has since been made''.
He concluded by saying that Nigerians have increased their use of eNaira for online transactions.