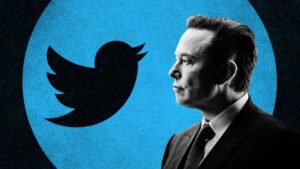 Elon Musk threatened Monday to withdraw his bid to buy Twitter, accusing it of failing to provide data on fake accounts, in the latest twist in the Tesla billionaire's push to acquire the social network.
In a letter to Twitter's head of legal, policy and trust, Vijaya Gadde, Musk alleged that Twitter is "actively resisting and thwarting his information rights" as outlined by the deal.
"This is a clear material breach of Twitter's obligations under the merger agreement and Mr. Musk reserves all rights resulting therefrom, including his right not to consummate the transaction and his right to terminate the merger agreement," An attorney representing Musk wrote to the company.
The filing marks an escalation of Musk's prior statements that have highlighted fake accounts as a threat to his proposed $44 billion deal to take over Twitter.
Musk has said that the real number of bots may be four times higher than Twitter estimates.
Read Also:https://ibrandtv.com/twitter-announces-move-grant-verifications/
Musk has been dismissive of Twitter's responses and reiterated that stance in Monday's filing.
To execute the deal, Musk "must have a complete and accurate understanding of the very core of Twitter's business model — its active user base," said the filing.