The military administration of Paul-Henri Damiba in Burkina Faso was on Friday overthrown in a coup d'état over his inability to deal with a worsening Islamist insurgency in the country.
Army Captain Ibrahim Traore announced the dissolution of government and suspension of the constitution and transitional charter.
Read Also: Possible Coup Attempt Ongoing In Burkina Faso's Capital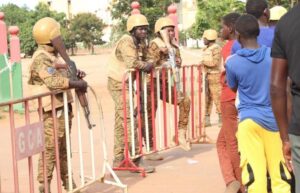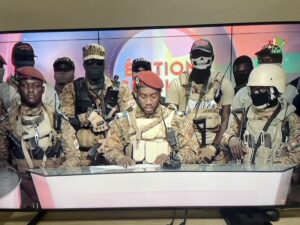 The Army Captain announced the coup on national television on Friday evening, saying a group of officers decided to remove Mr. Damiba
"Our borders are now closed indefinitely and all political and civil society activities suspended.
Recall that iBrandtv news reported that there was heavy gunfire near the main military camp and residential areas of Burkina Faso's capital. Explosions were also heard near the presidential palace.
This is the second coup seen by the African country since January. On January 22, police in the capital Ouagadougou clashed with protesters at a banned protest over the government's handling of its insecurity concerns which it has battled since 2015.
On January 24, President Roch Marc Christian Kabore was arrested by soldiers after gunshots were heard near his private residence.
Read Also: Armed Men Attack Mali Interim President, Goita
In February, Coup leader Paul-Henri Sandaogo Damiba was inaugurated as president on February 16 and in March, the military junta signed a charter establishing a three-year transition period before the country would hold its elections.
Last week, Mr. Damiba traveled to New York where he addressed the United Nations General Assembly, defending his January coup as "an issue of survival for our nation," even if it was "perhaps reprehensible" to the international community.