The singer Christina Aguilera was honored with the Billboard Spirit of Hope Award during the Sept. 29 show in Miami.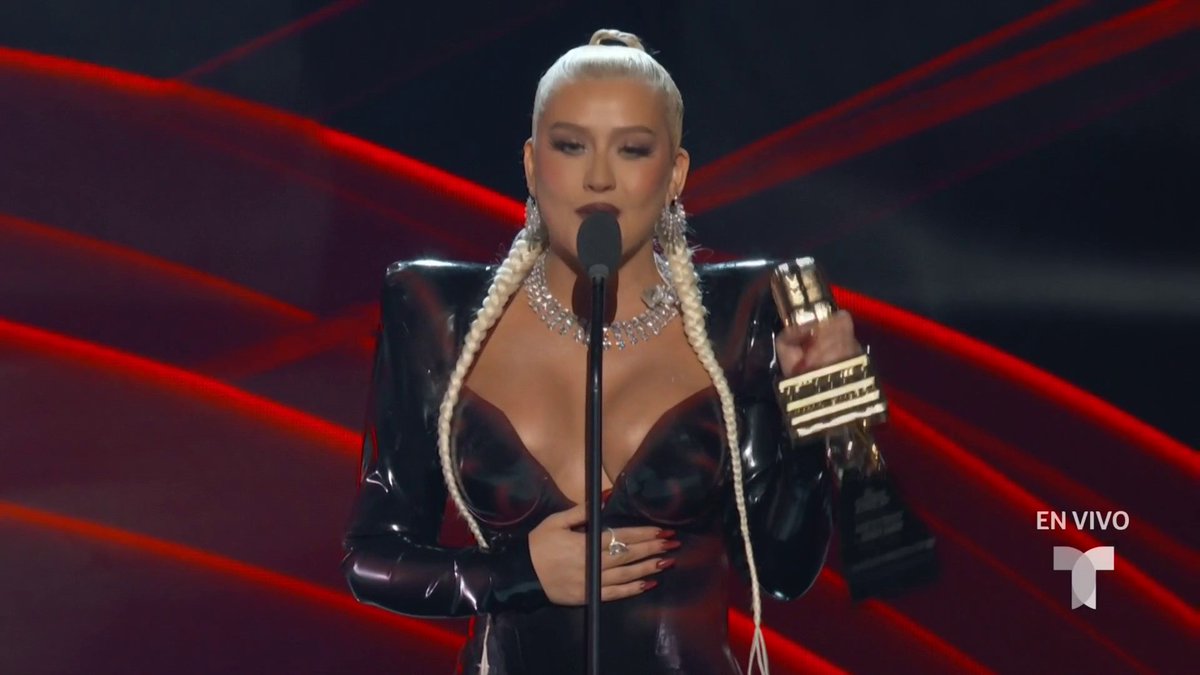 This award recognizes her philanthropic and humanitarian contributions beyond her musical work. "You guys are the best.
Thank you so much for being a part of this record, a part of my family," Aguilera began She continued by noting the current news cycle and Hurricane Ian destruction, directing people to a website where they can support people affected by the devastation.
Read Also: I Am More Popular Than Headies Next Rated Artist, BNXN- Portable Blows Hot (Video)
"When I entered this industry as a young girl, I made a promise to myself that I would use my voice and position for something deeper than just making records," Aguilera said.