The Central Bank of Nigeria has ordered deposit money banks (DMBs) to increase interest on customers' savings while the banks are to pay 4.65 per cent interest on savings deposit accounts, an increase of 4.2 per cent earlier.
Savings deposit rates are rates that banks pay customers for keeping their money in the banks.
Read Also: Shakira Will Face A Tax-Fraud Trial In Spain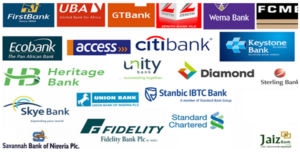 This is coming few days after the CBN's MPR hike which was announced Tuesday by the CBN Governor Mr. Godwin Emefiele.
The recent order is expected to cushion the effect of inflation on customers' savings and increase their purchasing power, while also moping up excess liquidity in the system.
The increase in the interest rate on a savings deposit would boost savings and serve as a means of countermeasures to stem inflation. Investors lose money if the inflation rate outpaces interest generated on savings as high inflation erodes consumers' purchasing powers over time.
Read Also: Nigerian Singer, Reekado Banks Loses Mom
The Monetary Policy Committee of the apex bank unanimously voted to raise the benchmark interest rate, also known as the monetary policy rate, to 15.5 per cent from 14 per cent, the third time this year due to rising inflation.