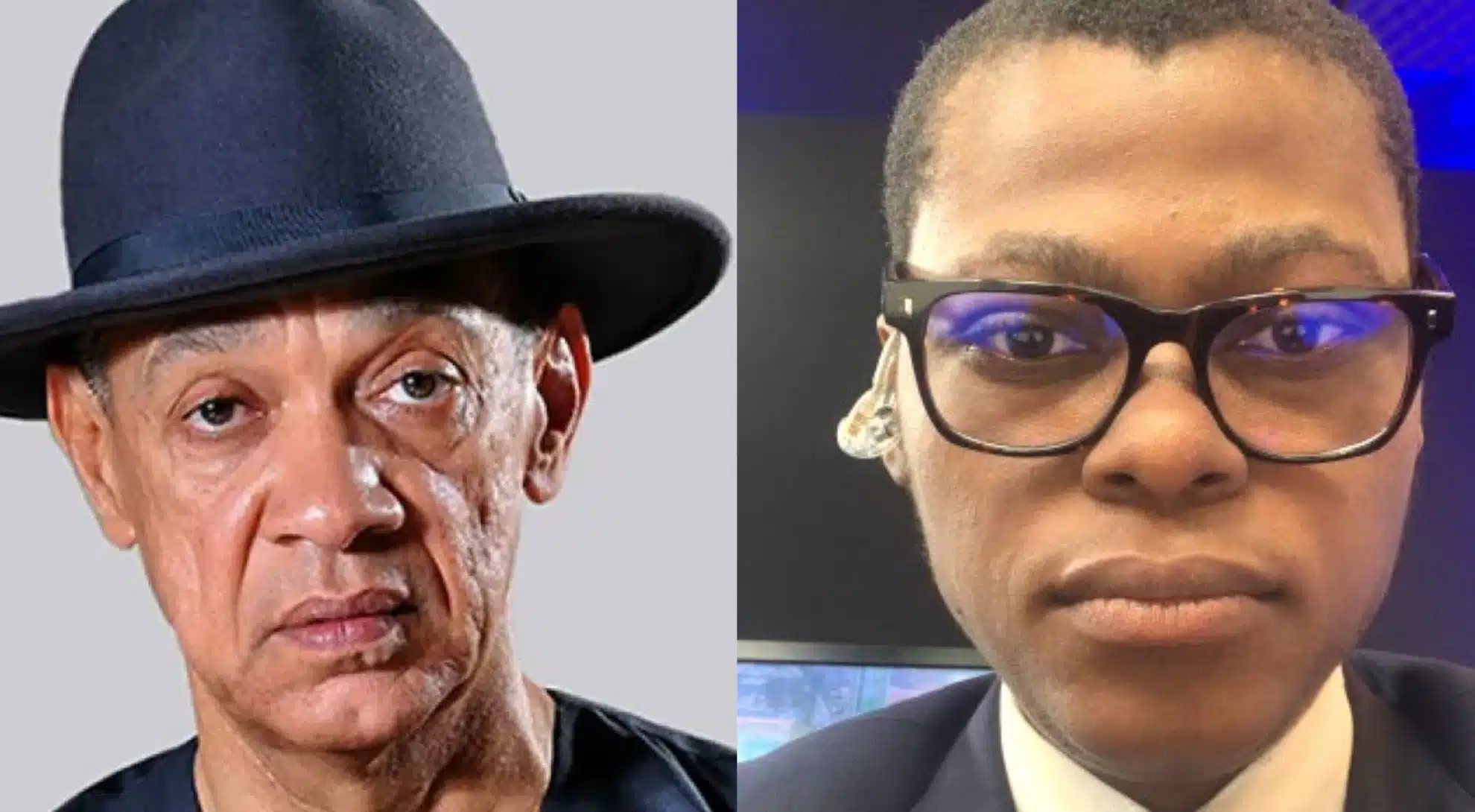 The founder of Silverbird Group, Senator Ben Murray-Bruce, on Sunday, released a recording of popular Nigerian journalist, Rufai Oseni threatening to kill controversial author, Reno Omokri.
READ ALSO: 'It Was Not My Intention To Hurt Your Feelings' – Aminu Mohammed Tenders Public Apologies To Aisha Buhari
The former lawmaker who represented Bayelsa East Senatorial District, via his verified Twitter handle, shared the recording of the journalist, urging him to enlighten the public on what he meant by the word "take out" Omokri.
He captioned the post: "Young Rufai Oseni, @ruffydfire, would you be so good as to clarify what you meant in the call in which you threatened to "take out" Reno Omokri? As a media proprietor, I am shocked at such a threat coming from a journalist. That is unacceptable!"
In another post, Bruce called out the journalist after he was met with no response from him to elaborate on his words registered in the recording.
READ ALSO: Why I Stripped At The Sea To Pray For Tinubu's Victory – Actor Olayia Replies Critics
He added: "I would like Mr. Rufai Oseni, @ruffydfire to listen to his words again, and enlighten the rest of us on what he means when he says he can be deadly and "take out" Reno Omokri."
Listen to voice recording below:
I would like Mr. Rufai Oseni, @ruffydfire to listen to his words again, and enlighten the rest of us on what he means when he says he can be deadly and "take out" Reno Omokri. pic.twitter.com/SZBhHVPHBA

— Ben Murray-Bruce (@benmurraybruce) December 4, 2022