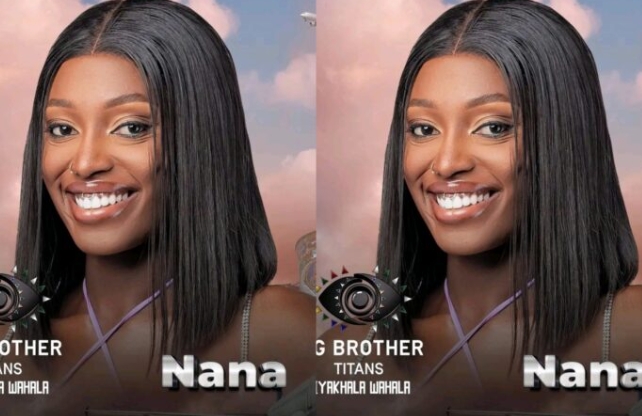 An housemate from the Big Brother Titans, Nana has disclosed some confidential information about herself to her fellow housemates on January 17, 2023.
Nana shared a heart breaking story of how she had to drop out of school when she was in 300 level due to lack of support from her family.
According to her, her father always doubted her and he's always saying she was a mistake.
Nana said;
"I was in 300 level when I had to drop out. I cried a lot because of this. This made me to go through a lot. I had to take care of myself.
I don't owe my mum anything because I was in the street way too early, bringing things home, she never asked me how or where I got it from. My father has never been proud of me. Uttering a statement like I'm a mistake."
"I was six months pregnant and didn't know. I didn't go for antenatal. The baby died and was decaying in me. My aunt took me to the hospital and lied that I had an infection. I was relaxed, my mom said I passed out five times. I don't know how the doctors did it that my womb is still intact. I have to do a lot of dirty and nasty things because of my parents' negligence. I dropped out from school in 300 level because there was no one to train me."
Big Brother Titans is one of Africa's top reality TV show where 20 young and vibrant housemates drawn from Nigeria and South Africa graced the maiden show.
Bbtitans, as it would be mostly called, holds in South Africa with the housemates battling for ultimate prize of $100,000.
The housemates include 10 Nigerians and 10 South Africans.