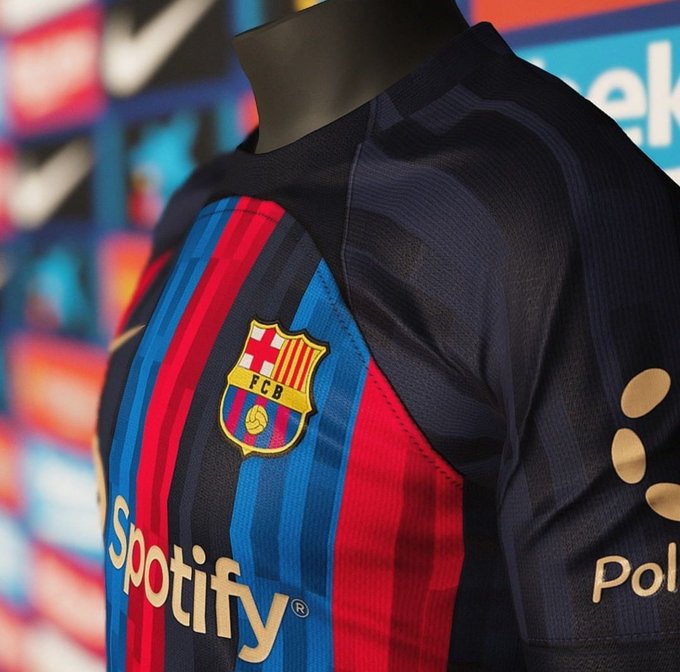 Barcelona has unveiled their new kit for the upcoming season.
It's that time of year again, when clubs all around Europe and beyond unveil their new uniforms for the coming season.
Many clubs have first, second, third, fourth, and who knows how many more kits these days, but none is more essential than the home kit.
Barca's new home kit is also unusual, as it departs from their two customary colors.
The Blaugrana will feature three stripes and a solid shoulder color, with navy making a comeback after being seen in the early 2000s.
The shorts and socks are also navy, and the uniform is expected to divide Barca supporters, particularly those who appreciate tradition.
The new kit also contains Spotify, Barca's new sponsor, who will have their logo shown at Camp Nou beginning next season.
Barcelona is renovating Camp Nou over the next few years, and Spotify has paid a large sum of money to sponsor the shirt and the stadium.