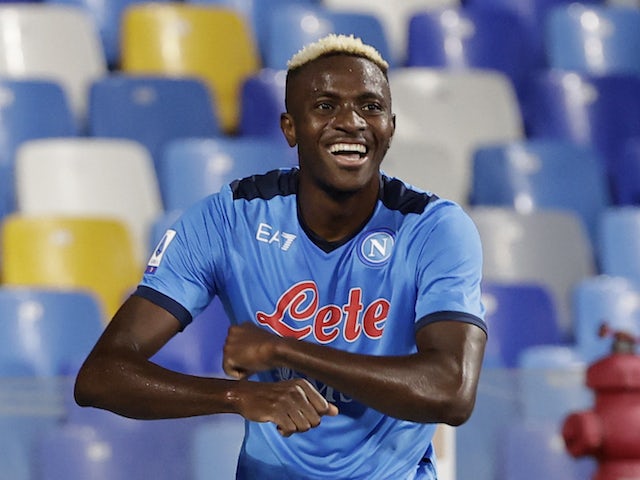 Arsenal's huge bid for Napoli and Nigeria striker Victor Osimhen fell through.
The Gunners are aiming to recruit the 23-year-old in order to improve Mikel Arteta's offensive options ahead of the 2021-22 season.
The north London club made a club-record £76 million bid for the Nigerian centre-forward with the intention of luring the highly-rated Serie A attacker in the summer transfer window.
The Italian media source believes Napoli are aiming for a sum in the area of £93 million, and the Naples club is not in a haste to sell one of its best assets in the face of a bidding battle.