Airtel Nigeria has revealed that they are collaborating with the Federal government to bring digital learning skills empower to more Nigerians
This digital learning skills and access to financial inclusion will be part of the seventh series of Airte's Touching Lives Program.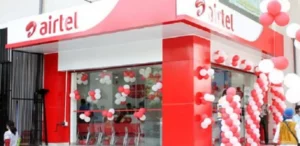 Addressing journalists at the [ress conference the CEO of the telecom giant, Surendran Chemmenkotil, disclosed that Airtel Touching Lives Initiative is an opportunity for the telco to further connect with the several communities where they serve as well as focus on Airtel Africa's sustainability agenda.
Chemmenkotil said: "Last year, Airtel Africa announced an ambitious sustainability agenda with a strong focus on providing access to digital learning for underprivileged children, working closely with the government to uplift the standard of primary education through the adoption of schools and providing access via financial inclusion to the underbanked and unbanked.
"To implement this agenda, Airtel Nigeria, through Season 7 of the Airtel Touching Lives program, will mostly seek causes and opportunities that speak broadly and primarily to digital and financial inclusion as well as the adoption of schools."