The social media space has been buzzing with massive reactions after an interview session between the Presidential candidate of the All Progressives Congress (APC), Bola Tinubu and the British Broadcasting Corporation (BBC).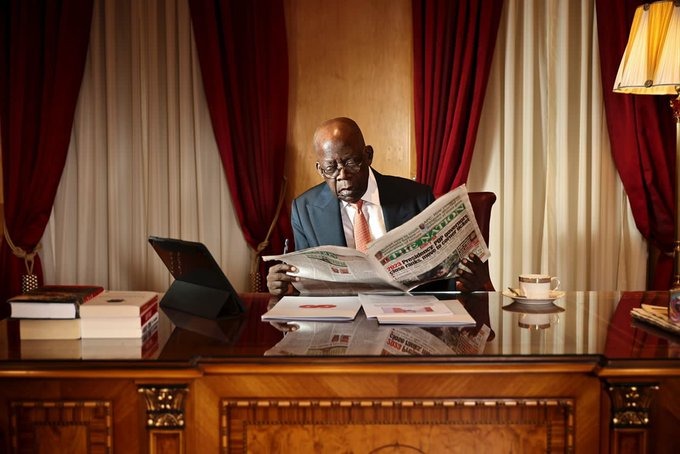 READ ALSO: Panic As Bandits Kill One, Kidnap Corps Member, Seven Others In Abuja
Tinubu, while explaining the source of his wealth in the interview aired on Tuesday, disclosed that he got his wealth from real estate, adding that he turned the value of the properties he inherited into the wealth he has.
According to the politician, since he stopped being in charge of Lagos in 2007, he has not taken an appointment or gotten a government contract.
The former Governor of Lagos also countered claims that he receives monthly allowances from the coffers of the Lagos State government.
Speaking further, Tinubu said he is the most investigated governor and people often question his source of wealth due to envy.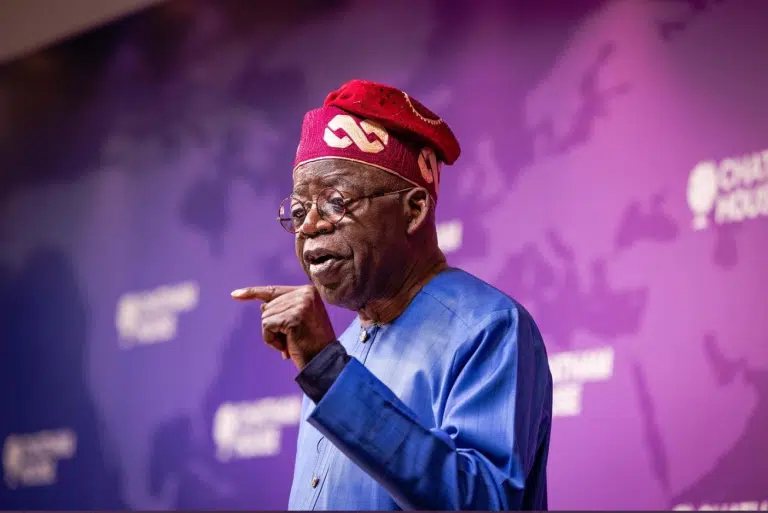 According to Tinubu, he is qualified to be President in 2023 because of his performance as governor, expressing optimism that he would succeed President Muhammadu Buhari.
READ ALSO: Nollywood Actor, Akeem Adeyemi Attacked By Hoodlums In Lagos (Video)
Watch video:
One of Nigeria's presidential candidates, Bola Ahmed Tinubu, spoke to Focus On Africa and told @okwoche about:

👉🏾 Why Nigerians should vote for him in the upcoming elections.
👉🏾 What his main priorities are.
👉🏾 The source of his wealth. pic.twitter.com/qnusRH6Vlg

— BBC News Africa (@BBCAfrica) December 6, 2022

Reacting to the interview, Nigerians via their handles shared their thoughts, while Tinubu's supporters applauded him for addressing all the controversies in the interview, some of his critics slammed him to have an interview with the Nigerian media and for failing to attend debates and town hall meetings.
See some of the reactions below.
@General_Oluchi: "This question about Tinubu's source of wealth churned his stomach and the real Tinubu jumped out for a second. Okwoche had him in a corner and should have followed up by asking him about Alpha Beta instead of asking him about the other candidates. Tinubu seemed pissed!"
@JamalContte: "Impressive. He speaks with so much experience and confidence. I'm starting to change my mind about him. Nigeria needs to tap from his experience."
@Tee_Classiquem1: "One thing that always baffles me about Tinubu is his level of confidence, always speaking with so much boldness."
@_Abenyy: "Man with confidence!! Asiwaju @officialABAT is up to the task and no one comes close!!"
@jamesatts: "Tinubu talked about "many arrows" when no one asked him. He said the West did not sell them weapons, which is FALSE. When asked his alternative, he said mass recruitment. How can mass recruitment be the alternative to getting weapons from the West? Please interrogate things properly."
@Gasbytweet: "I hope this has brought an end to the most useless questions thats been asked over the past 2 decades about the source of Asiwaju's wealth. If you think the World bank or IMF would borrow LASG any money without doing the due diligence, na mumu you be. Asiwaju is clear."
@MrAkinbosola: "Tinubu didn't build Lagos. This is the only thing he prides himself on. He literally didn't do anything in Lagos except empower agberos."
@_Mrkayy: "He stands out amongst others. He's sharp, confident, brilliant, has a track record, etc. He ticks all the boxes. Only enemies of the country hate this man."
@ejyko: "What's his security plan.?. Did he answer his source of wealth? What exactly did he say in this interview?
"Peter OBi had a CNN interview, Arise, NTA, and every debate. Toured Europe America etc and spoke to Nigerians, and detailed his plans. Anyway na all of us."
@findurvoice_11: "Excellent interview. His answer to the question about who he would vote for between Obi and Atiku really made my day. I can't vote for either of the two as well.
READ ALSO: Qatar 2022: Samuel Eto'o Apologizes, Opens Up On Fight With YouTuber
"I've absolutely no doubt in my mind that Tinubu will make a very good president."
@ultraOTD: "Lmao😂😂😂 Jesus! Y'all are impressed by this interview? The bar is actually really low. To even think you can discuss everything in 8 minutes 😂😂😂 God! What is wrong with us in this country?"